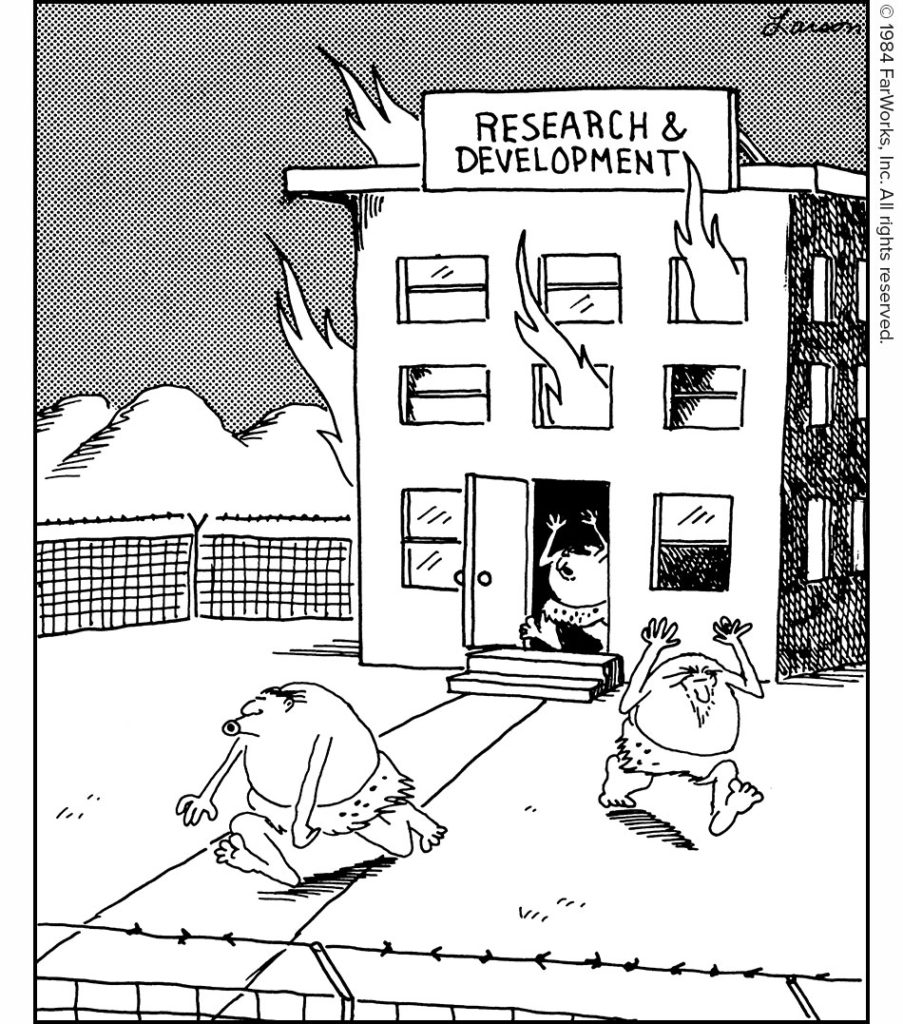 Anaximander of Miletus, a Greek philosopher who lived in the 500s B.C.E. speculated that humans must have descended from some other type of creature, most likely fishes. This idea became later a scientific theory when Darwin wrote about it. But it still is a theory, because these days, no new species arise on earth, maybe man will change into superhuman with exoskeleton and additional processing power, but still is a man, form fit and and function wise! A counter theory is that at some point in time, a disruption occurred, allowing for instance more radiation from the Sun or stars on brain cells, that allow the monkey to become a different specie: the man! Don't tell anyone I told you about this one ;-))
When a company changes so that it is not the same as before, because it has been eaten by a bigger one, or they invented a disruptive technology, it is not usually a smooth process. The new company may not have children (or clones) on its own because the market timing was missed. Or it may thrive in unusual manner and explode, what we call bubbles. This is exactly what we can observe and measure on our charts. Well, seems I have demonstrated life on earth is actually the output of a random process!
If you want to make money with trading (I did not say investing which is an other subject), you need board a ship that is willing to go northern direction. A disruptive technology is the right vector to use. Because, when something has the potential to disrupt, then it is attracting attention of big money, and you need to follow this track. If you are sticking to old business, then your gains may not outweigh your losses.
While I am it, instead of complaining of inefficiency of government in managing virus crisis, take time to think about disrupting something in a gently way. Become expert in one domain, then explode it with new concept, and sell you concept to make big money!

Now let's look at the market and their disruption potential!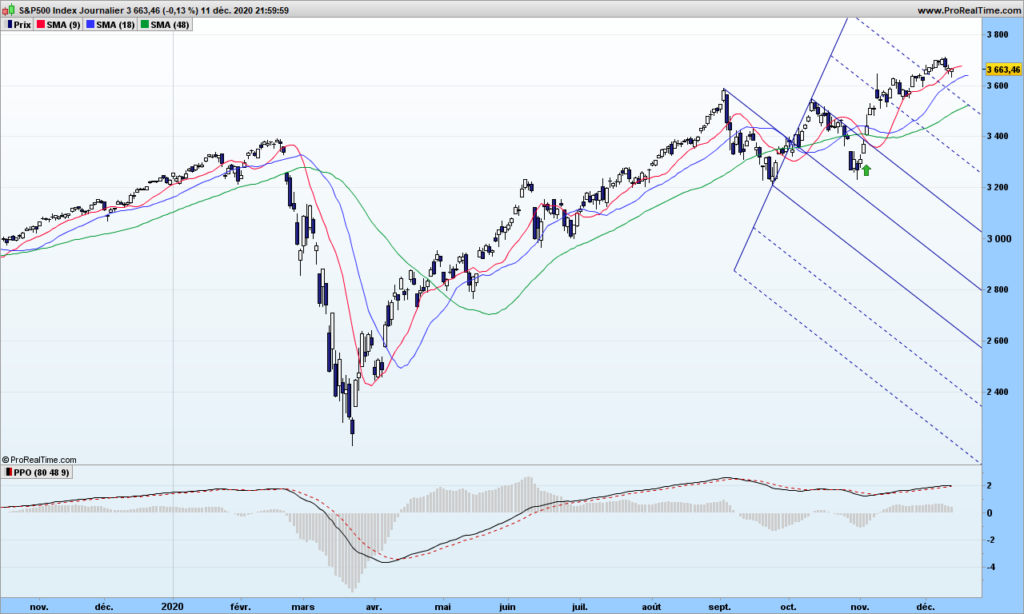 I will explain in future post about the usage of pitchforks. When you master many trading tools, you should change from time to time to avoid analysis being a boring task. So S&P500 escaped from a down trending pitchfork, thereby generating a buy signal. The MACD at the bottom being in positive area, and price being above moving averages, this was a good signal to check whether index was waking up from the horizontal move. Which it did! The slope looks good, we can stick with the market. Careful about any divergence with MACD… nothing to fear for now!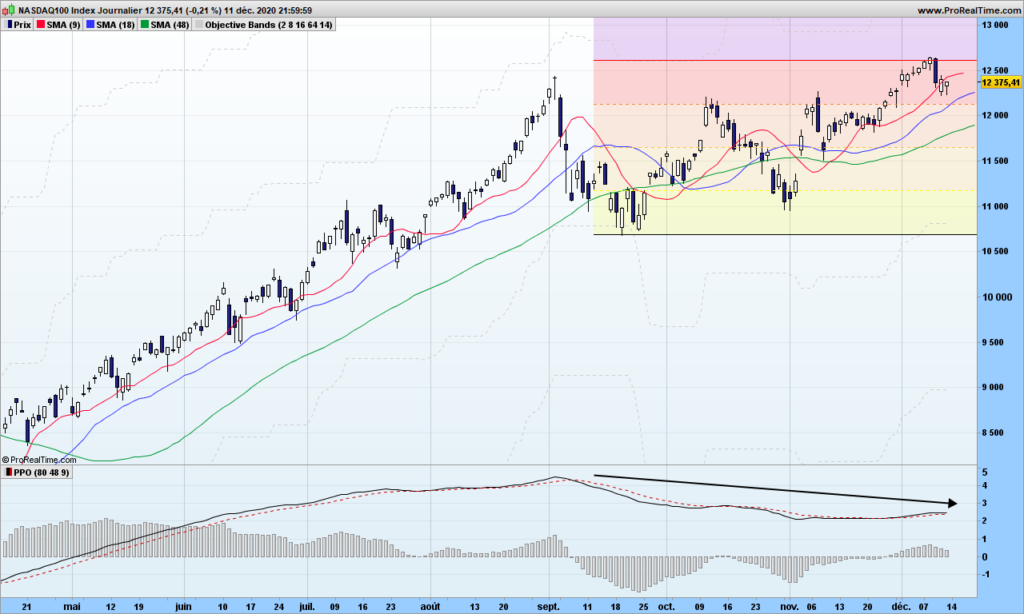 I am more concerned with Nasdaq. I is right on the 3-months objective and MACD is now lower than beginning of September. This is a divergence! Should you hold major index contributors, like Apple or Facebook, would be good to watch closer to market behavior and secure some gains!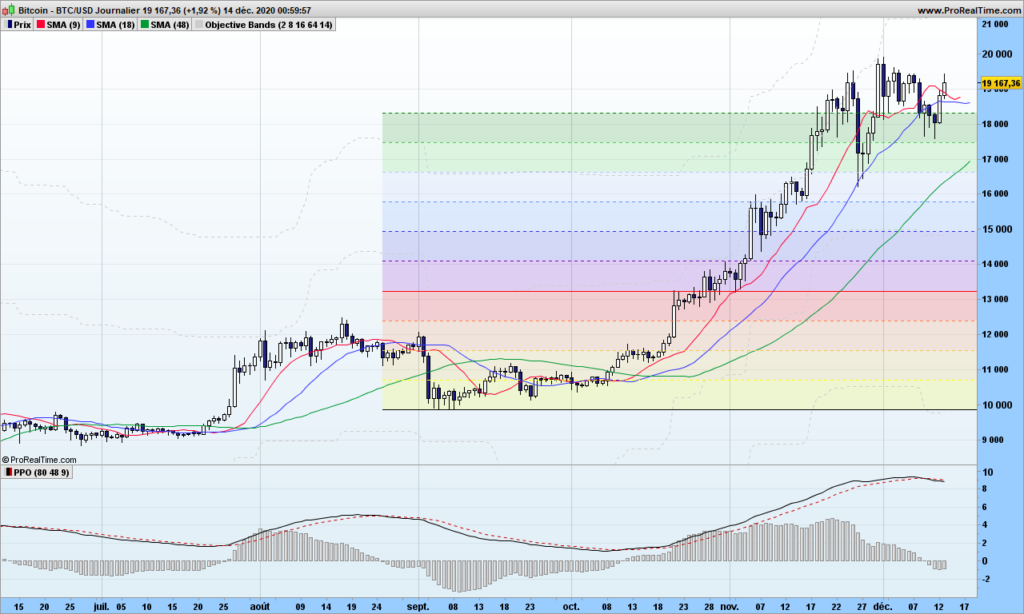 Bitcoin is still pleasantly flying in the 10R area, 10R means it is 10 times the Risk I took when I entered beginning of October (stop under yellow zone). I have taken partial gain and will come back to it later. As long as MACD is positive, I am keeping a small line so I won't miss out the beginning of next rally (the famous FOMO) and then I will add more to the line when the rally is confirmed!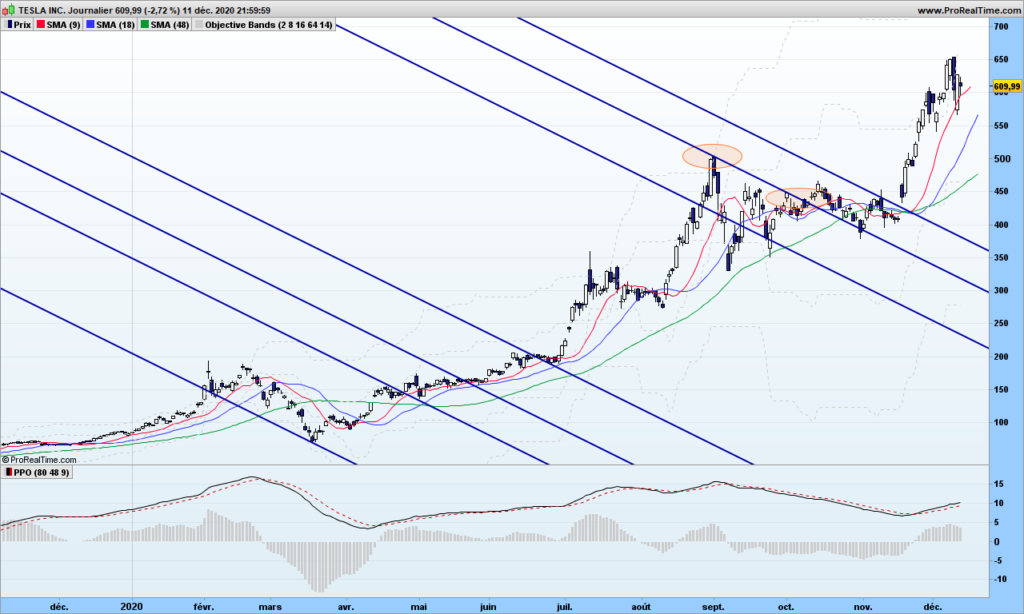 Telsa has landed (pun intended after Starship issue!) me a cool 40% of gains without leverage. Same divergence as Nasdaq. I will wait lower!
That's it! Until next time, trade disruptively but safely!