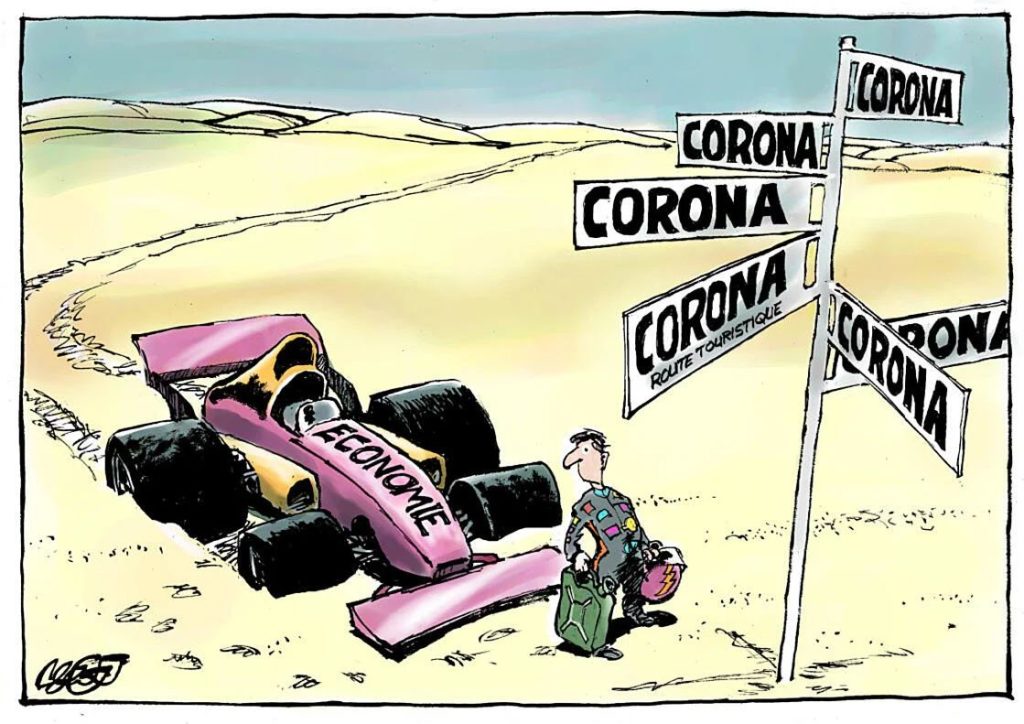 Looks like the markets do not welcome this second coronavirus wave, not the wave itself, but rather the bad and worst decisions made by politicians! You should never panic because of sudden but announced meltdown, and again stick to our sound models!
S&P500: this will be the last time I am using these reaction lines (drawn end of March!), as the accuracy for top prediction is now failing. No big deal. Always double checking what the random walk model is telling me.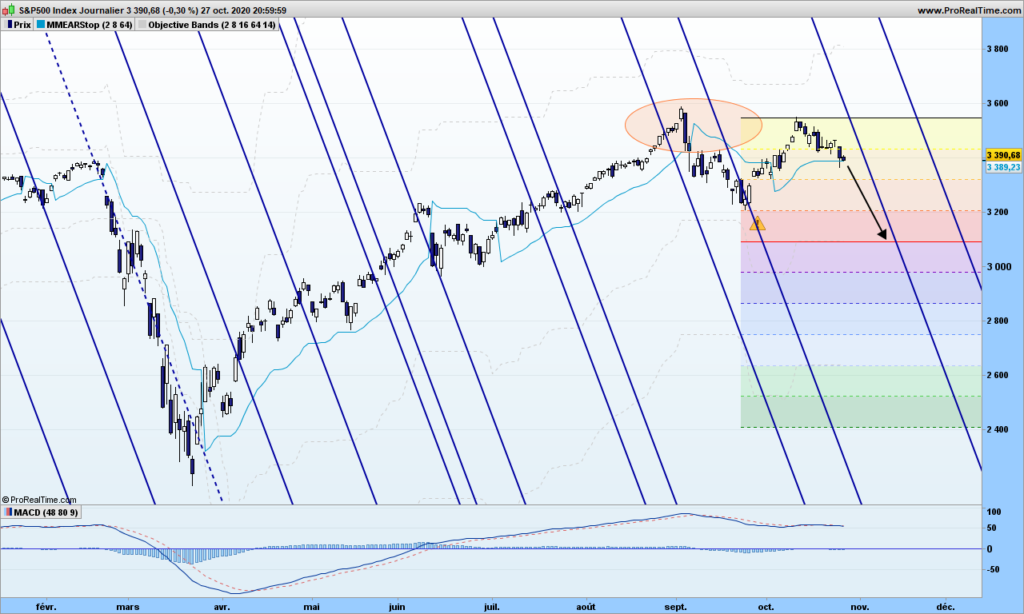 Following previous post, you see the MACD has been under its signal for a while, indicating downside pressure. First objective is 3094, due after the US elections, so another 10% to go. If might go further down, pending on lock-down conditions, as they say. The truth is that the market will go up if there are buyers, lock-down or not! If investors think all the GAFAM will be at bargain price when S&P500 reaches 3100, then market will resume up trend.
The SOX (or Semi-conductor Index) usually anticipates what's coming up. No light to expect for now, as there is a divergence with MACD.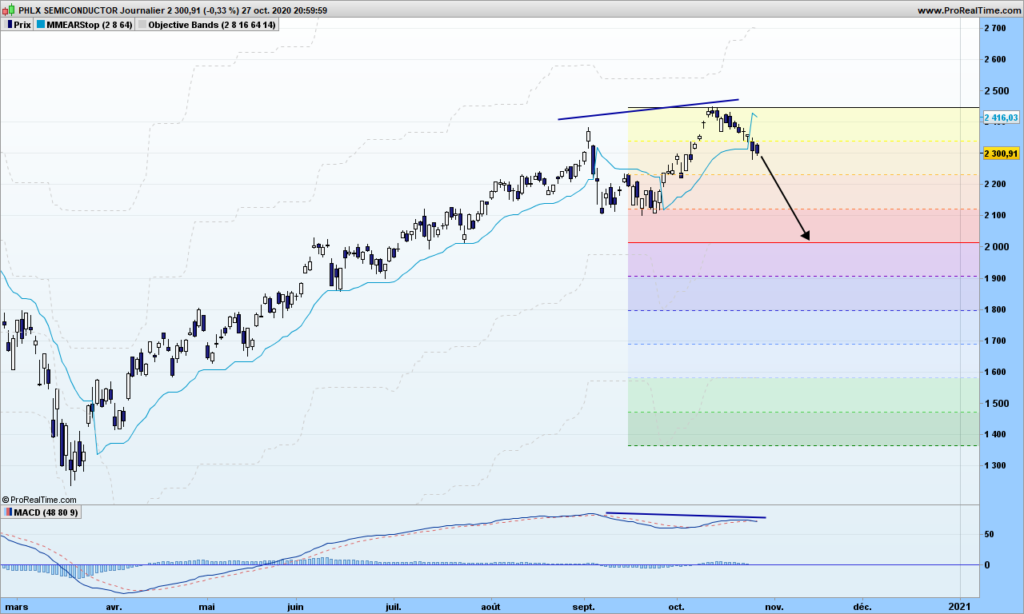 Speaking of Apple, the kagi graph is showing interesting things. A 3-buddhas top appeared by mid-September but because of strong uptrend, I deferred my idea of shorting Apple. Then a double window bottom has formed, a strong indication of further uptrend. Markets may be in bad mood for next few days but quarterly results may bring back confidence! Remember that the recent growth of Apple is before all due to buyback, a gift for shareholders who don't get too much dividends otherwise. You might be bullish because of the upcoming 5G trend on smartphones, but this stock is overvalued somehow. The question is compared to what? There is no absolute reference!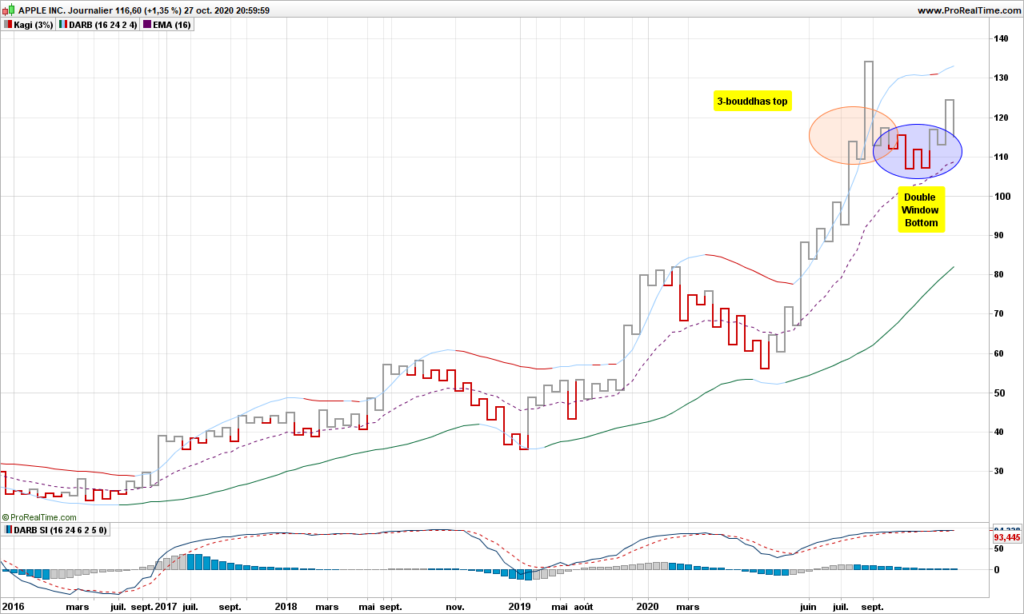 Gold has reached its downward objective end of October but may still go down some more, which is very good opportunity to buy. Rationale: as countries are printing more money by tons, the value of money goes down, and Gold which is limited in quantity can only go up!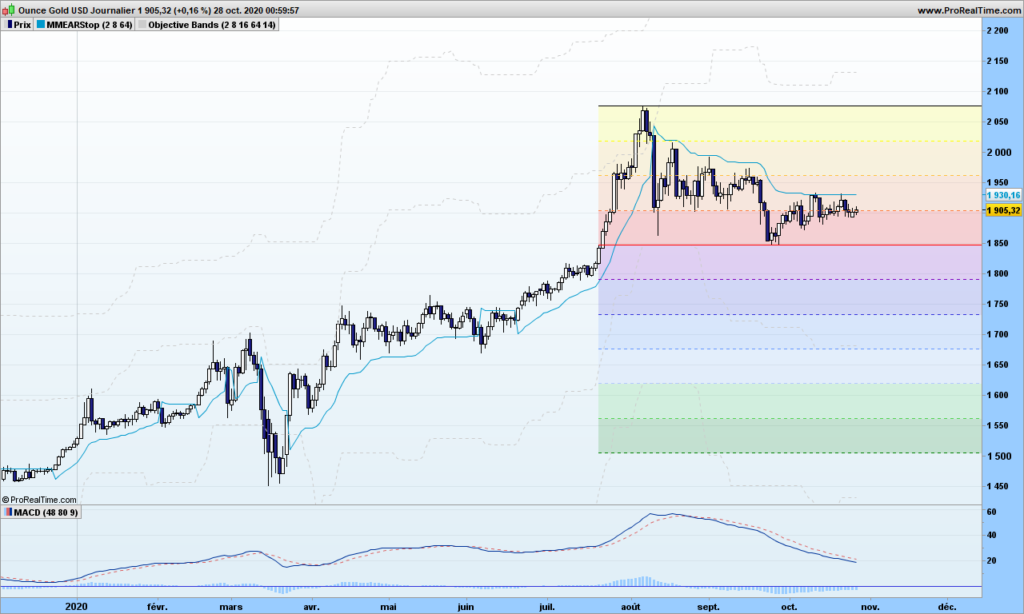 I wrote two weeks ago you should look at Bitcoin. It has gone up almost 20% already. On the way to 100k$!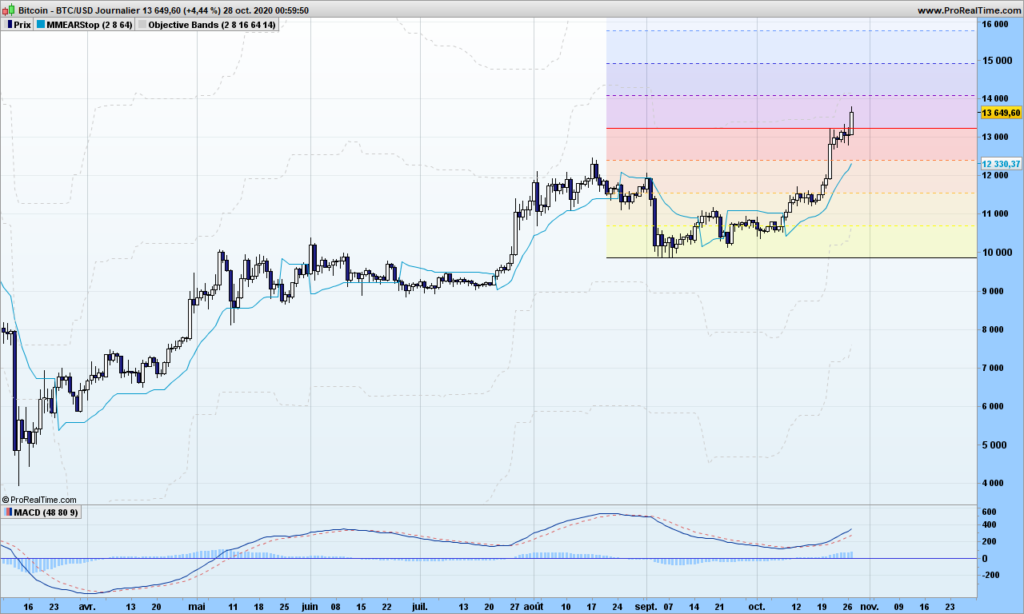 That's it! Until next time, trade carefully!