The so-called pandemic continues to weigh on some parts of the world (e.g Europe) while some countries like US or Russia seem to see the light at the end of the tunnel! We will therefore continue to be driven by good news but also possibly by new lock-downs as politicians find it is convenient to keep people under control … until people awaken!
Bitcoin is still floating at high levels. Many expect a sharp correction to 40k or even lower, which is not impossible as can be seen in the short history of Bitcoin. Others still point at even higher targets.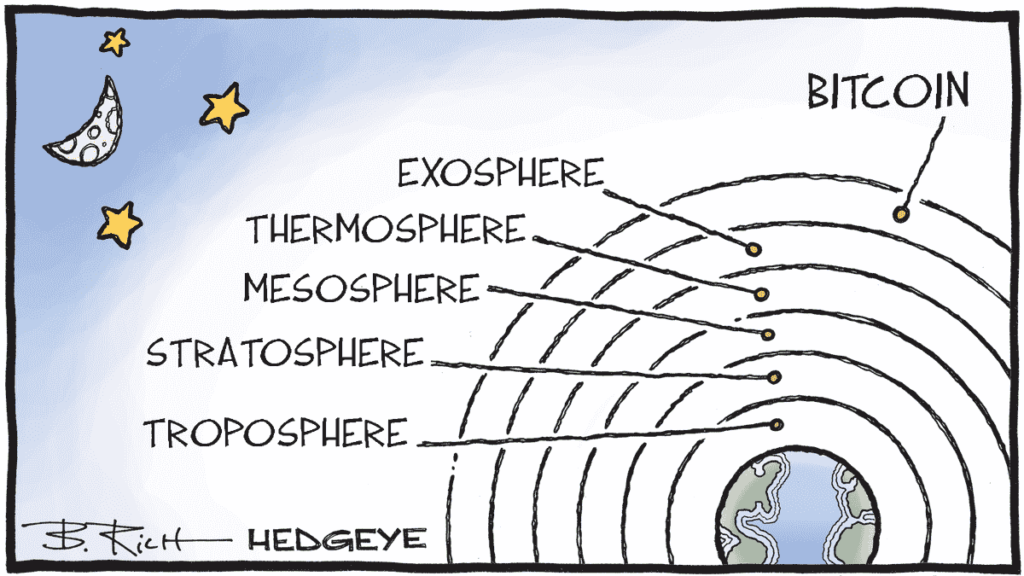 I have been a bit too optimistic as can be seen from chart below: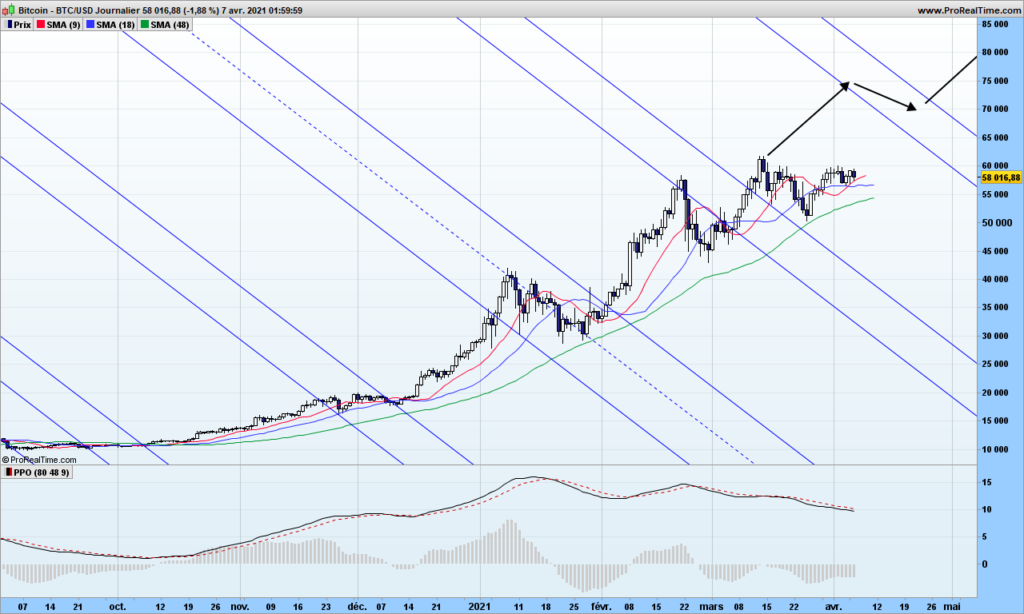 After going through reaction line, there was just no resistance but the problem is volumes did not pick up immediately, resulting in this range bound market. As long as Bitcoin hovers over green average, no worries, I am not changing my position.
Tezos reached my objective almost on time, landing me a cool 40% profit! Nothing to be proud about that. Trade is not over, the volumes, as opposite to Bitcoin, are picking up and reactions lines will most likely be broken for further up move.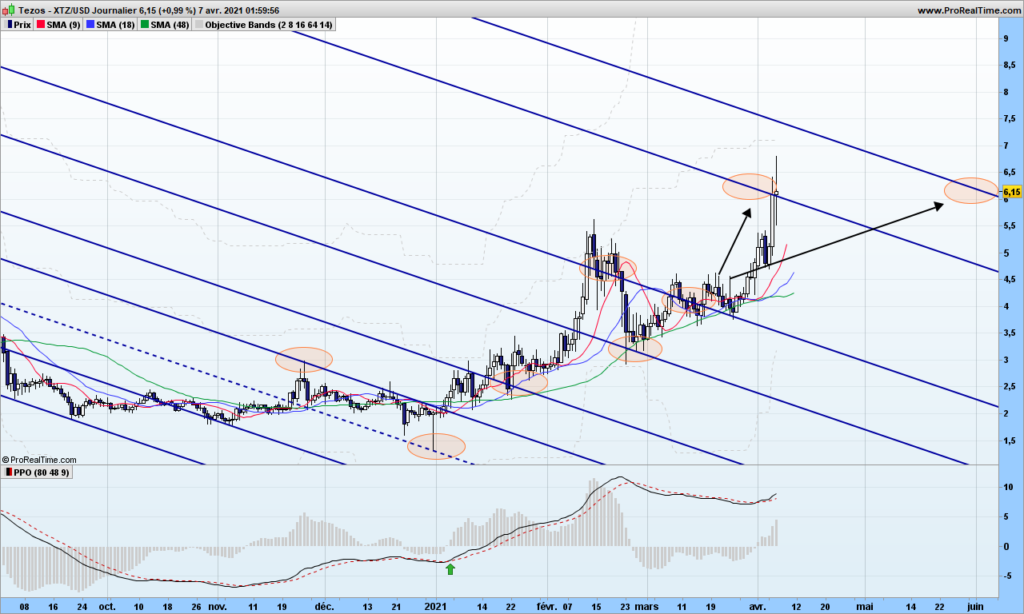 Nasdaq has resumed its uptrend in strong volumes. The new objective is 14130 points. A divergence with MACD histogram tends to confirm new all time highs are coming. Before going full speed, just spend some time a weekly chart below: no major correction since early 2020, plus a MACD with stratospheric value and a divergence with MACD histogram indicates some trend change in the future (remember it can be down or just an horizontal wandering)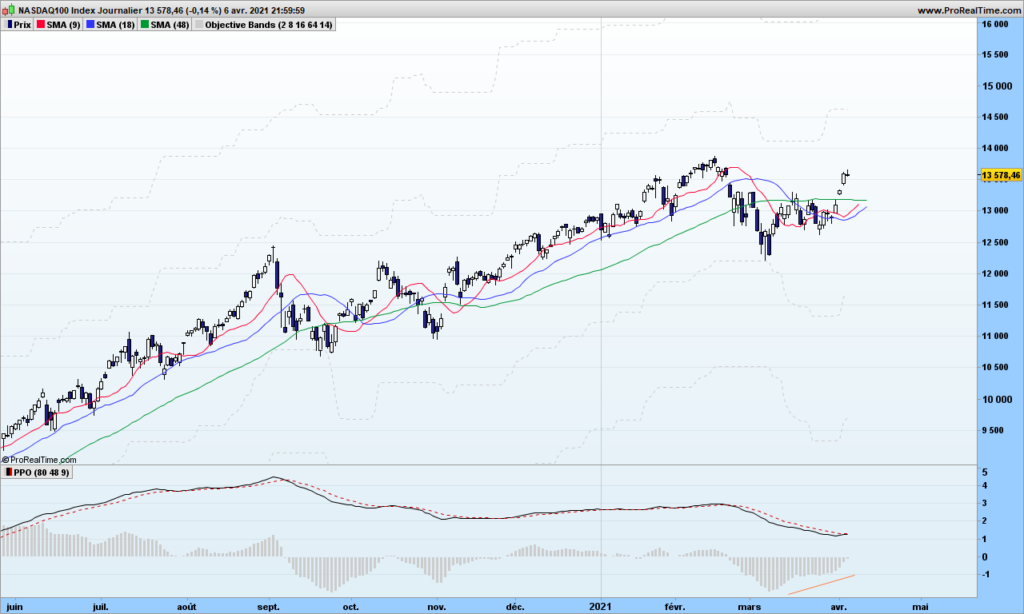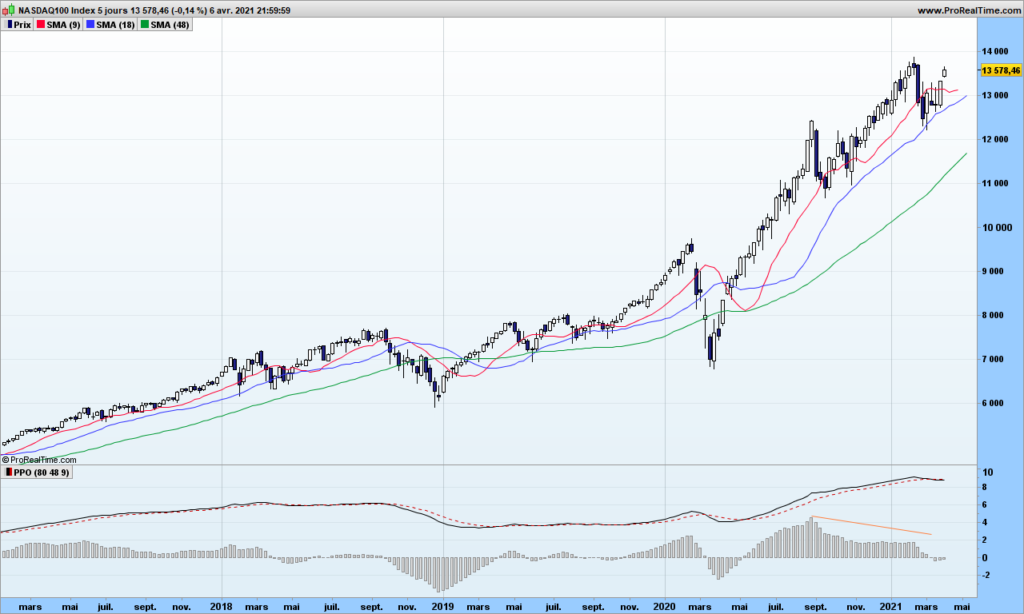 I was kicked out of the Moderna trade for a small loss. What happened?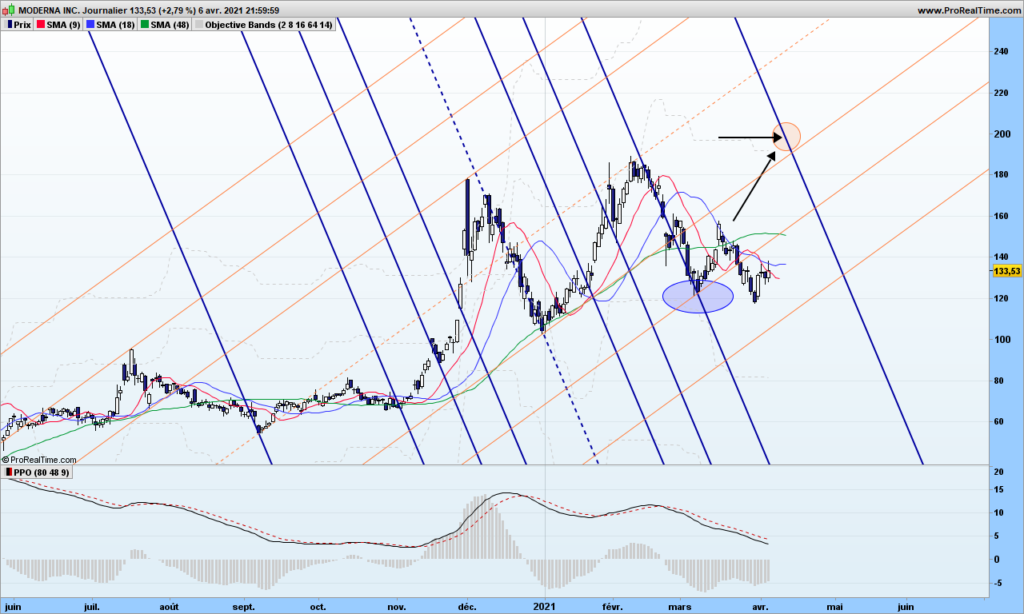 MRNA had made a bottom on orange reaction line (blue circle)and started an up move after down slopping the blue reaction line. Volume was low but I thought divergence MACD and its histogram would support me. Market thought otherwise, volumes did not pick up and MRNA even crashed the orange reaction line, which told me to get out even before my stop was triggered! See you on next reaction line, maybe…
That's it for today. Until next time, trade safely!