We begin a series of posts dedicated to newbies in trading. I wrote a few times, there would be no such posts, but of course I will take radically different approaches from other web sites. Again, I only target methods of trading that makes sense for those with small portfolio, so there is no need to spend too much time on candlestick theory other than a few key information.
Trading with a pitchfork sounds weird, but it is one of easiest and most reliable and profitable method… providing you know what you are doing. The second part of the sentence is exactly what is missed on some popular sites! Pitchfork trading is usually compared to channel trading, which it can be, but that is very poor usage of this wonderful tool!

Before we introduce the tool, you need to first major in peak and troughs analysis. Don't go away just yet, it is pretty straightforward with a little practice. Peaks are … peaks and troughs are … just troughs! The major ones are usually easy to identify!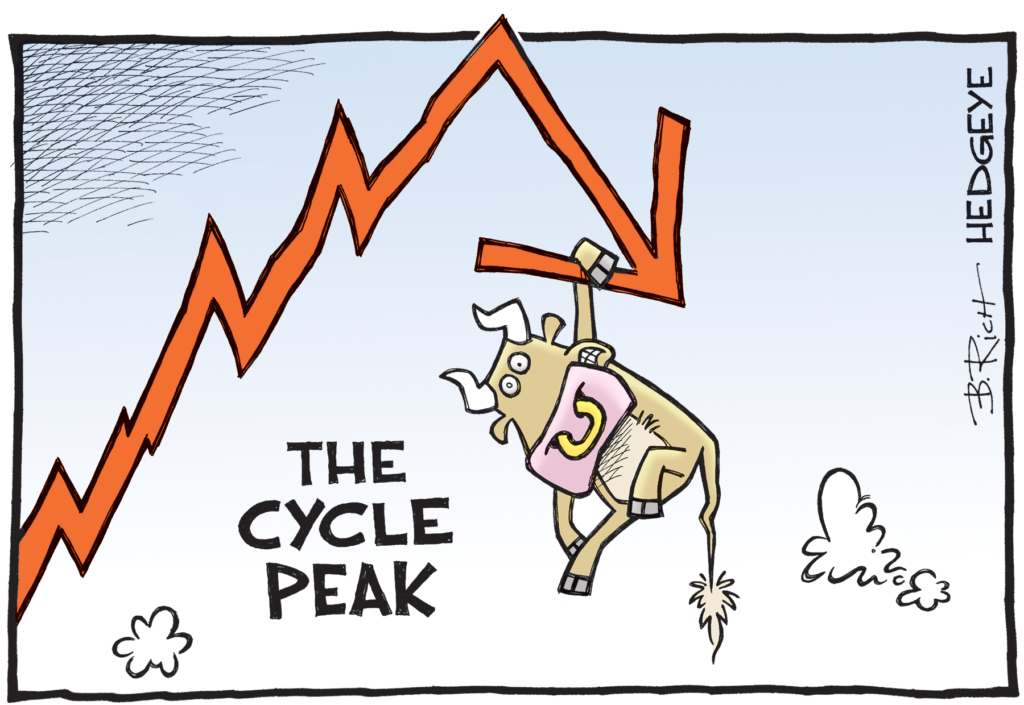 Let's start immediately with an exercise. Can you point peaks and troughs on this Netflix chart?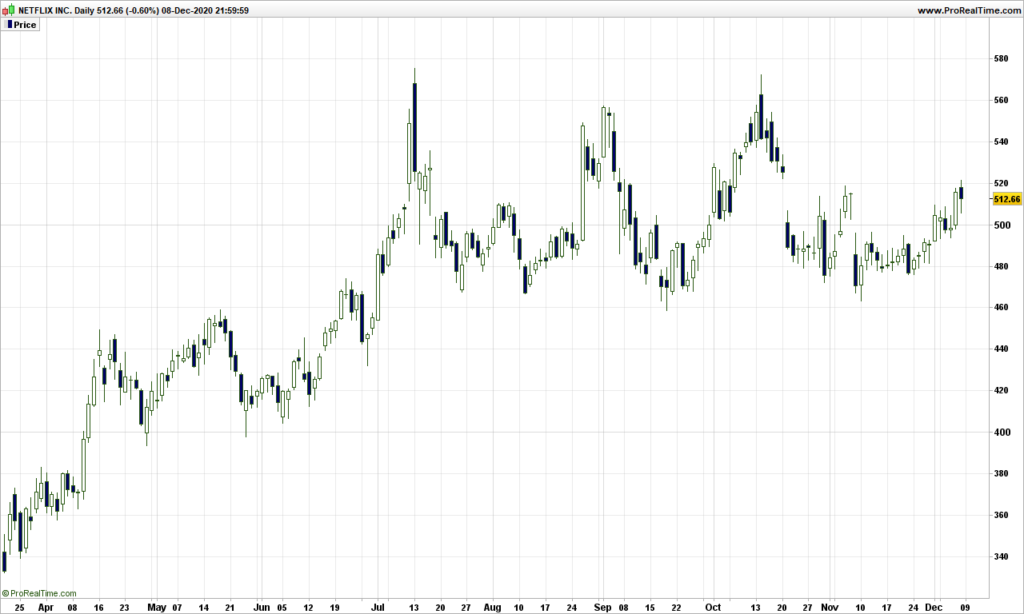 Maybe you ended up with this, peaks with green 'P's and troughs with yellow 'T's
If you did not end up with same collection of peaks and troughs, that is fine. We are working with random system, you are allowed some deviations!
There is one important rule is that peaks and troughs must alternate: P – T – P – T – ….
Is there any way to automate the discovery of peaks and troughs? Answer is yes, and there exists more than one. But in order to respect previous rule, you will sooner or later meet some ghosts!
One way to to identify a trough (same for peak) is by using a two steps approach, first one can be automated easily, second one is more complex!
First step is to identify short term 'swing' points (SP), generic term for peak or trough. A swing point for a trough is simply a day where the low of the day is surrounded by two higher lows on each side. Example: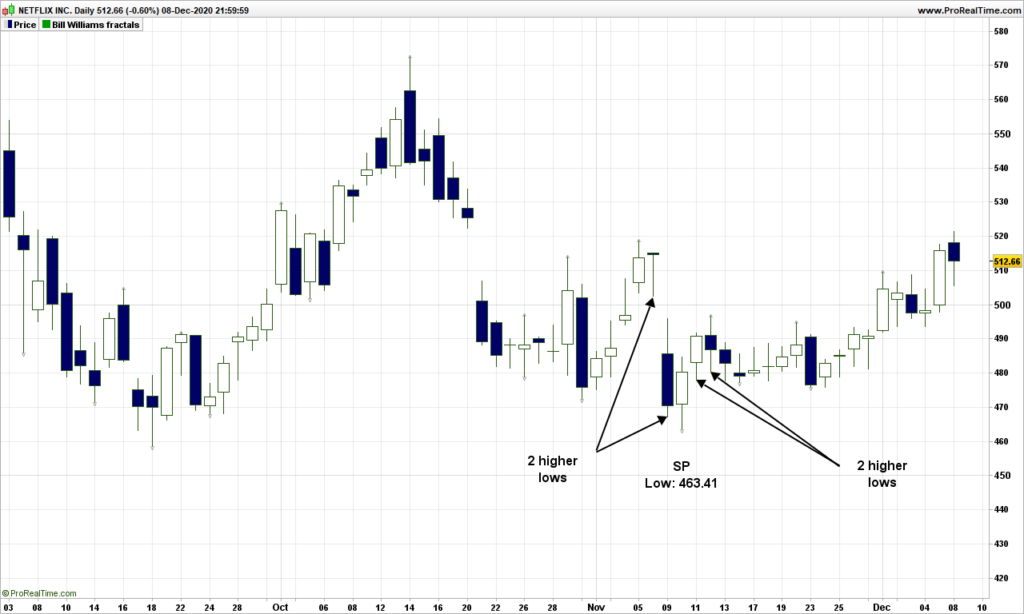 A medium term trough swing point is surrounded by one higher low short term swing point on each side: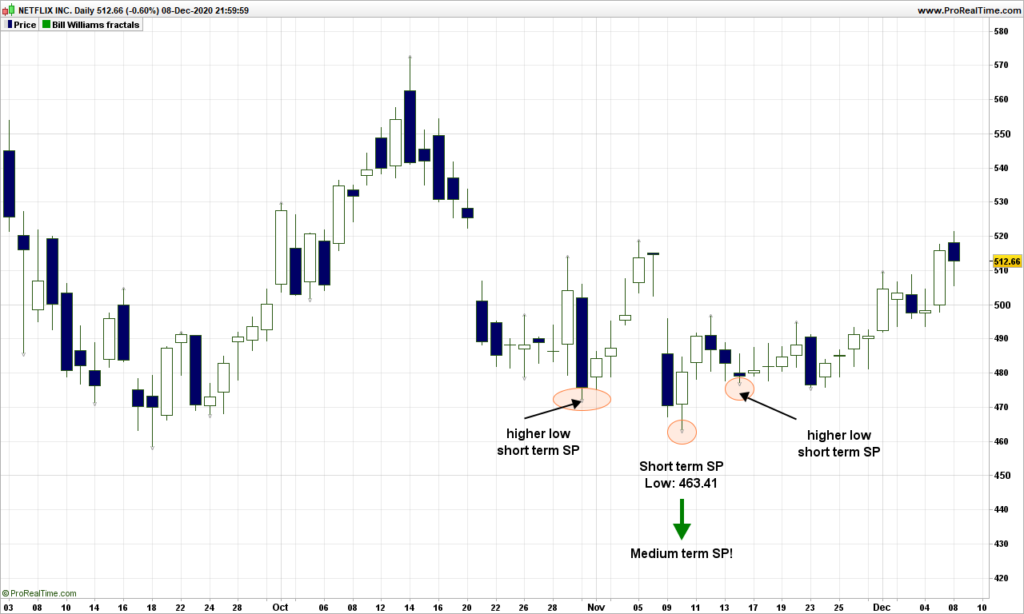 Easy, isn't it?
The medium term swing points will be the first ones of interest when playing with pitchforks.
Before I let you think on your own, remember the rule above, swing points must alternate tops and bottoms. But sometime, you will be missing a medium term swing point with the proposed method, so you know there is a ghost swing point!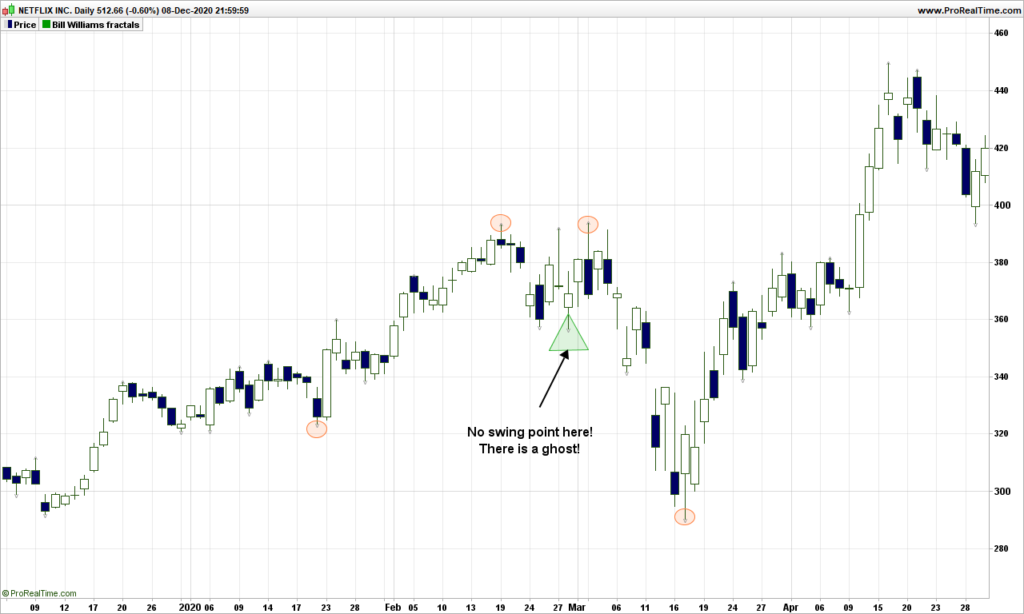 Next time, we will look at how to anchor pitchforks to swing points
That's it for this post! Comments are welcome!