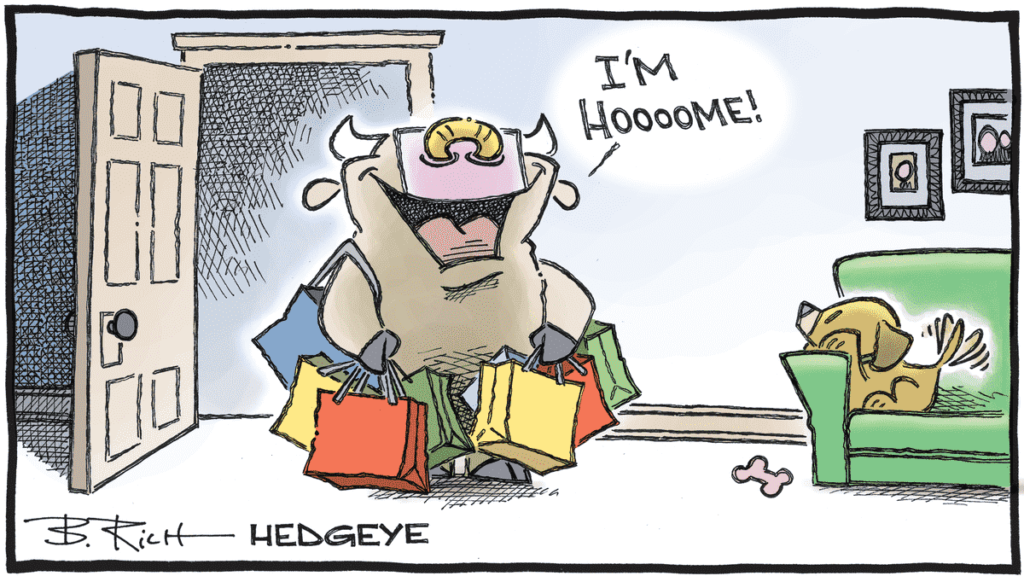 We talked about the short squeezes, which if coordinated, can lead to strong bull markets. This is usually the case when prices reach an area around the one year high, which is seen as resistance, and so many are shorting to benefit from a price reversal. This works from time to time, but the back testing does not validate it on markets, all stocks, … so be careful!
Coming back to our random market model, it is easier to pick up a trend when it starts, and drive it until it wears out. That is what I am doing with Bitcoin and Etherum. Bitcoin has walked back from its recent top to the random walk path (RWP) and is ready to pick up again. MACD is still largely positive, no reason to exit for now. A partial profit was of course welcome in January.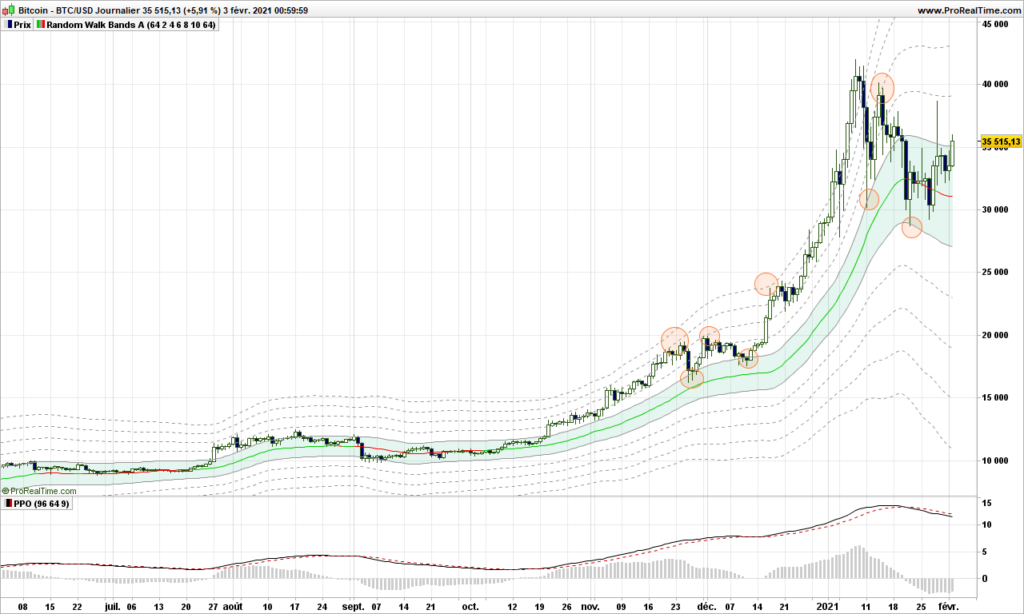 Etherum is even stronger. The RWP has not even pointed south one day! I don't know if it will go to 100k$, but 1800$ is surely next target in the short term!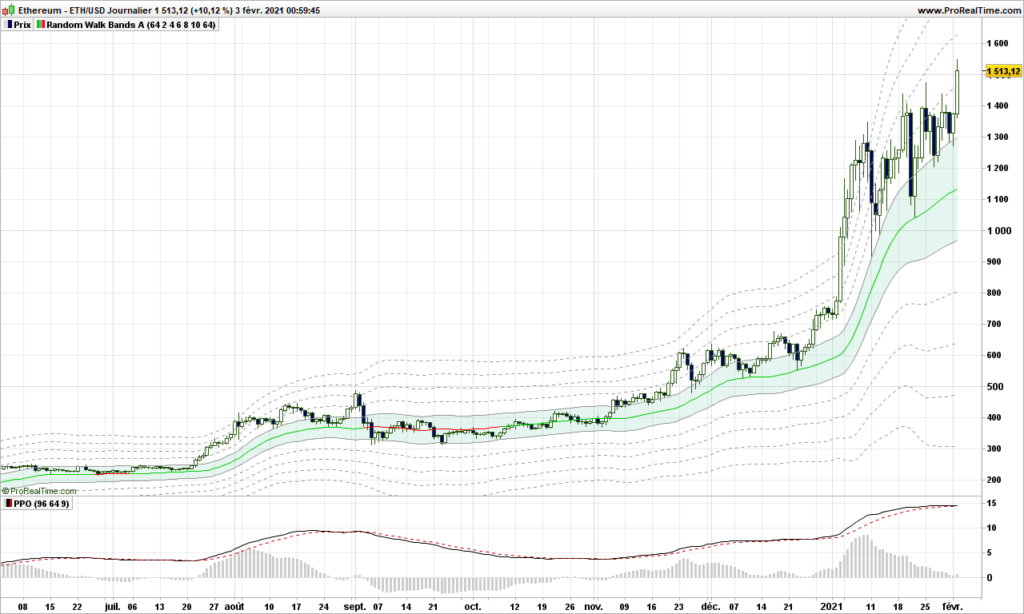 Tezos might be a candidate for near future. MACD is in positive area after a divergence, so just monitor!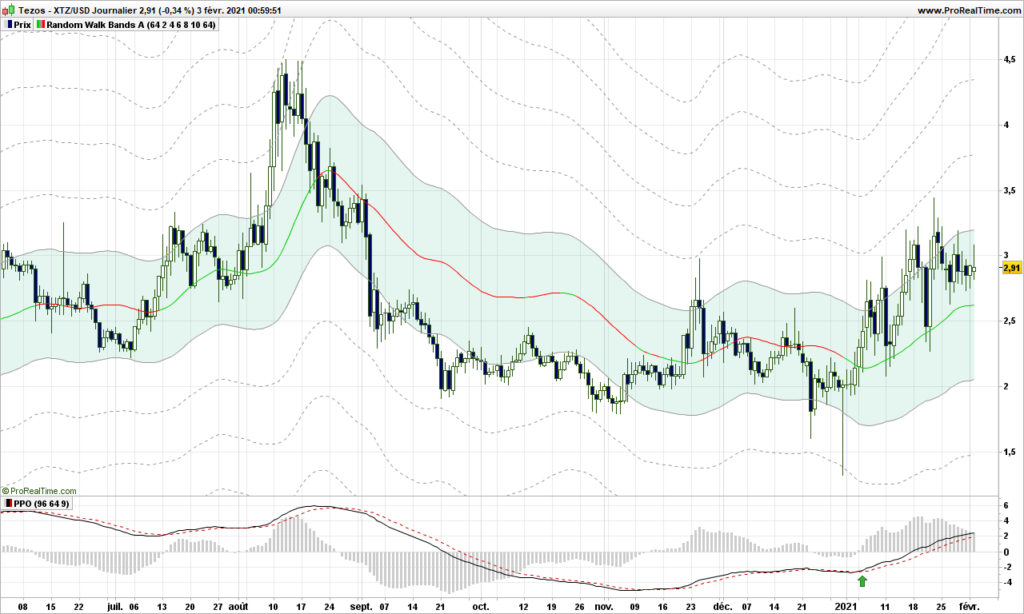 There are two crypto-like stocks (in terms of performance). One is of course Tesla and the other one is …. surprise…. Ford!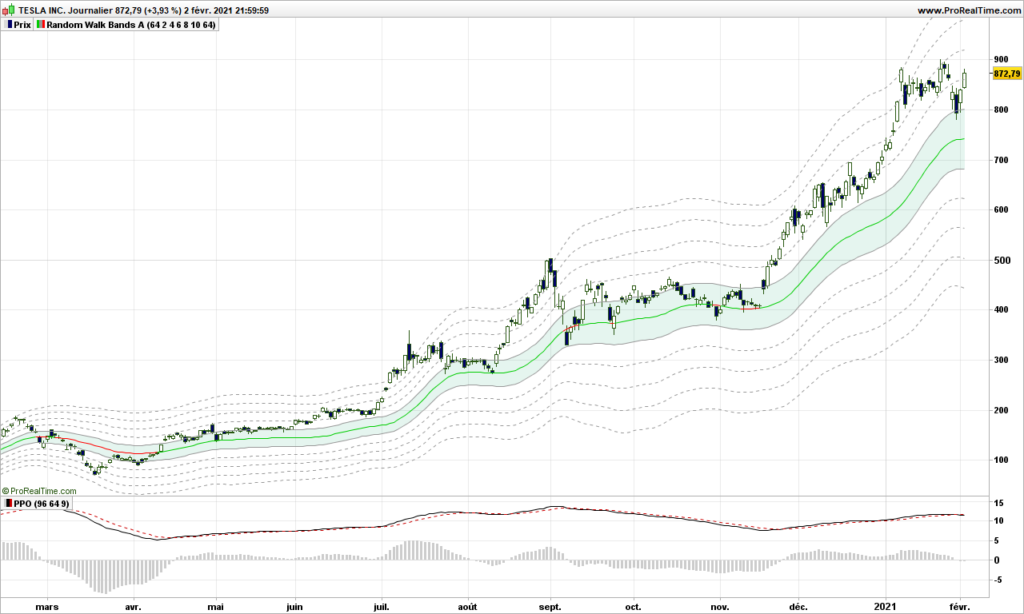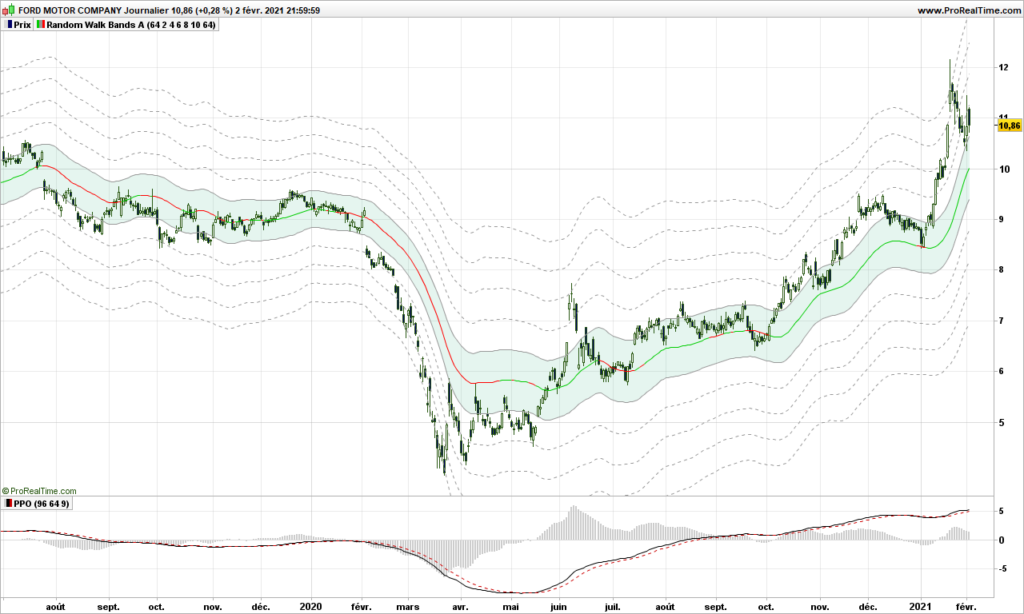 In spite of never ending pandemic, a looming economic crisis, everything is bull, except maybe dollar and gold. Strange, isn't it?
That's it! Until next time, trade safely!