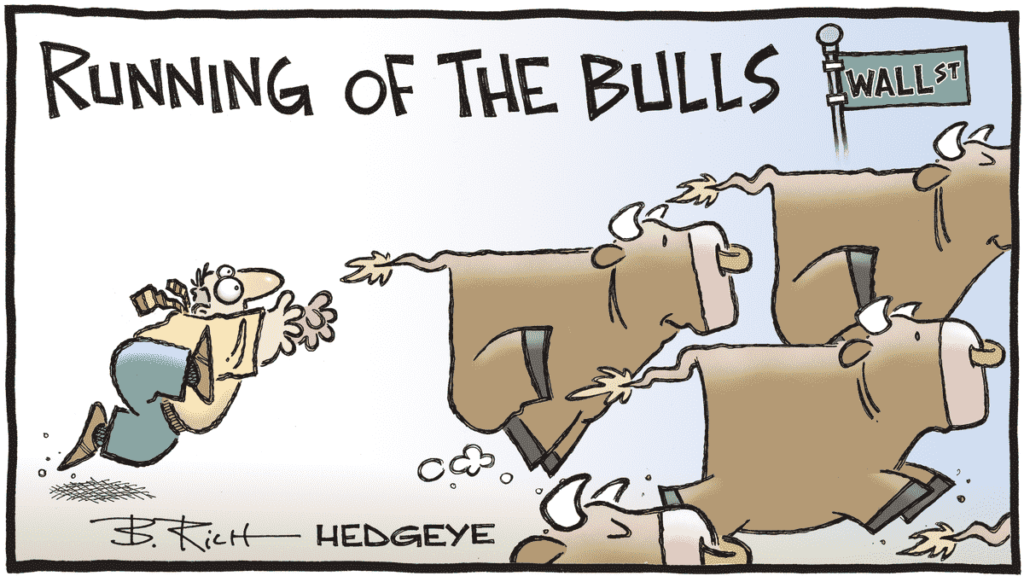 For bull traders, life is easy as I will show again in the next few graphs. Our random walk tells us tells us when to step in, then get out. Two options to get out:
Partially on first price objective and then wait for the stop
In case of time out (the observation period), try to exit on multiples of risks (the dotted lines)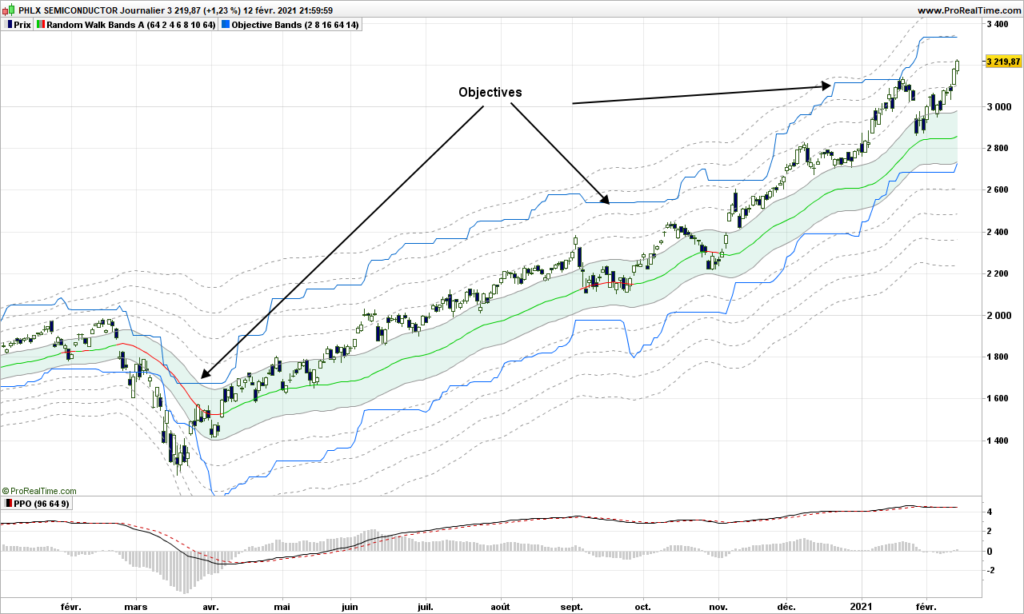 Case in point with SOX. Price objective is recalculated each day, but the flat sections above major troughs are the ones we target. SOX is above the green belt, even making new highs. Just hold for now.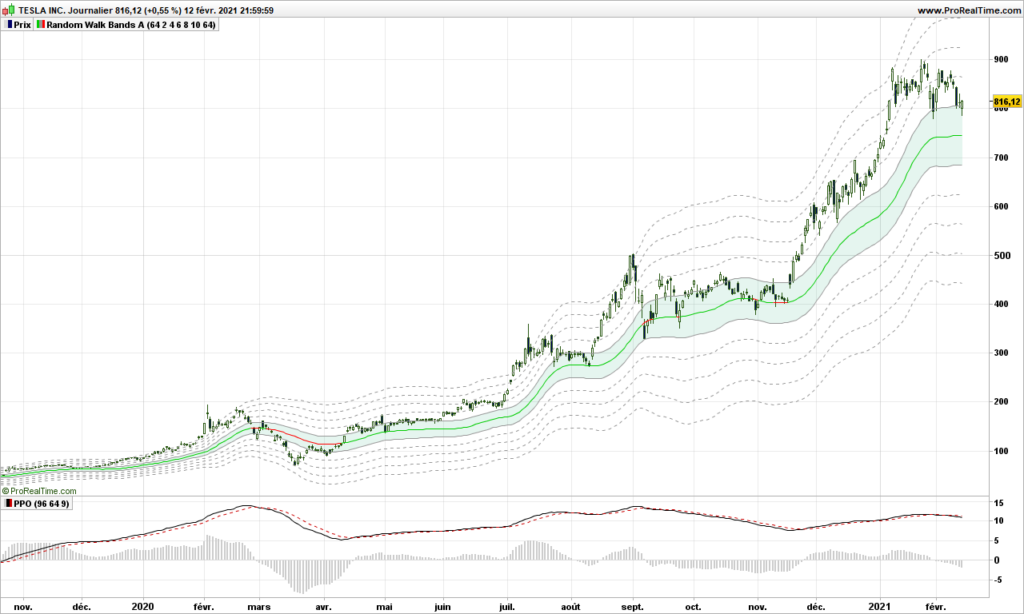 Tesla: you should start raising an eyebrow or two! See that divergence with MACD? Worth securing some profits…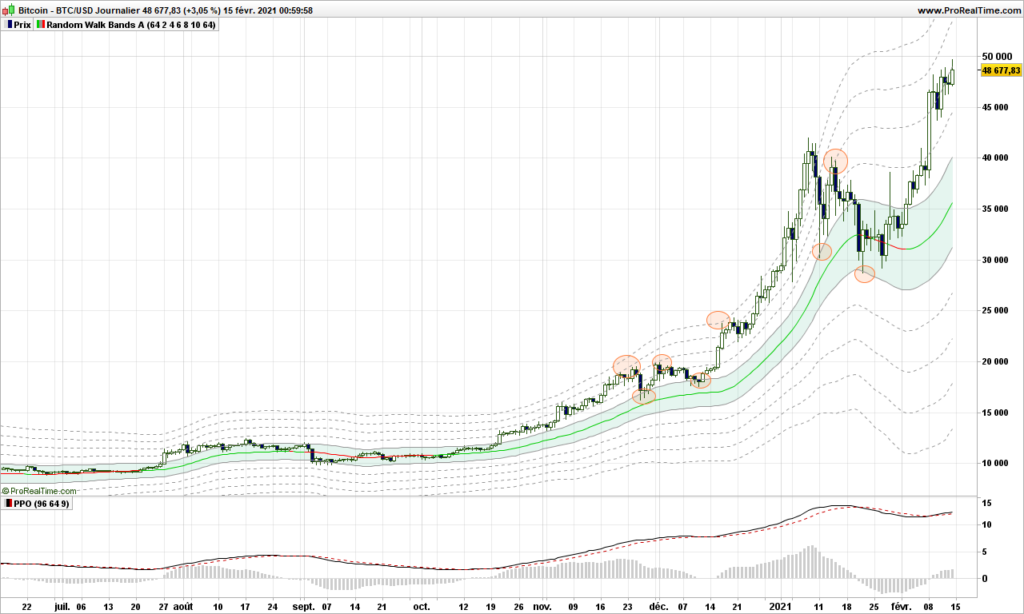 Bitcoin is back up again after the January consolidation. Getting above the green belt was a good buy signal. It has already passed through the first objective (not shown) and it adheres to the second dotted line. Your stop should be bottom of the green belt for longer term, and top of belt for short term trading. Next objectives are 53700$ and 58200$. 50k$ might be a short term psychological blocking point but random walk says not to care!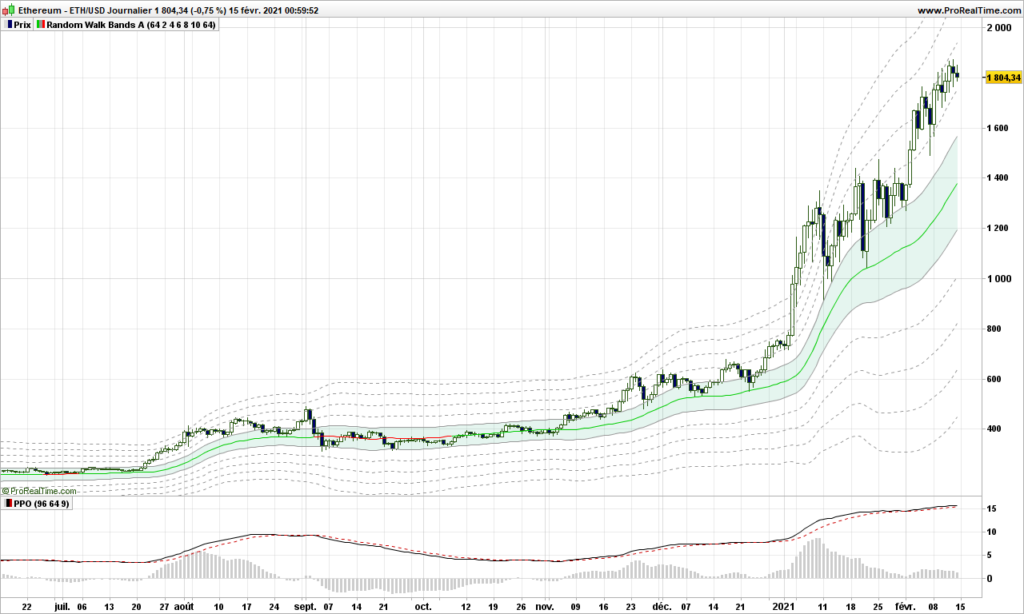 Etherum is wonderful. No need to do anything.
That's it. Until next time, trade safely!