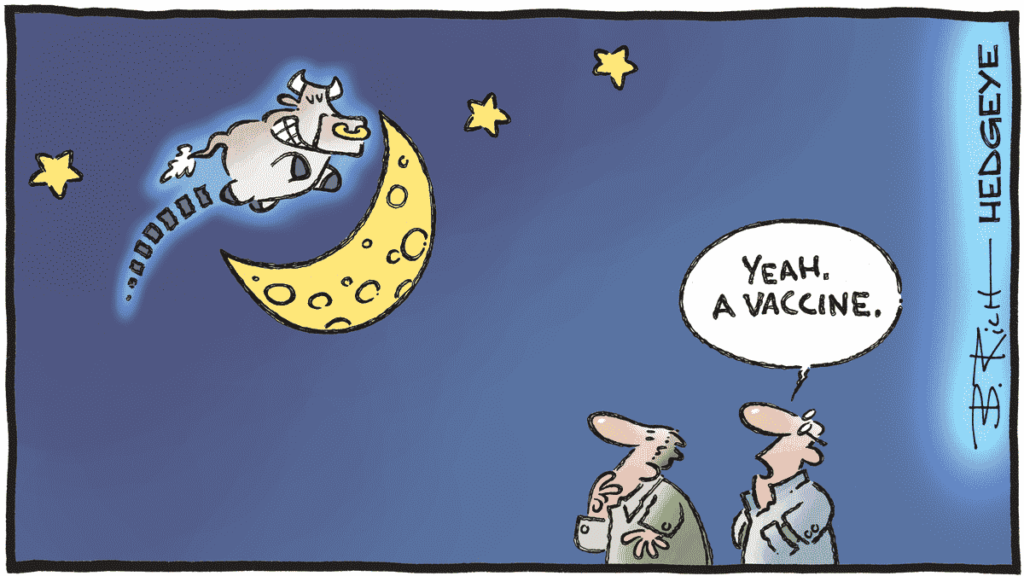 In last report, I was bearish for the short term, all indicators pointing in same direction: south! Now there were the US elections, and then yesterday the possibility of the existence of an efficient vaccine. Please note that Joe Biden is not formally elected and the vaccine testing is not formally finished! But anyway, markets have decided to turn back north after 2 steps to the south. This happens from time to time, stops are there to save us from disastrous situations.
Let's look at Semi-conductor index first. The divergence on MACD should have driven the index towards the South. However volumes (see previous post) did not increase on that scenario, so it was a dead end.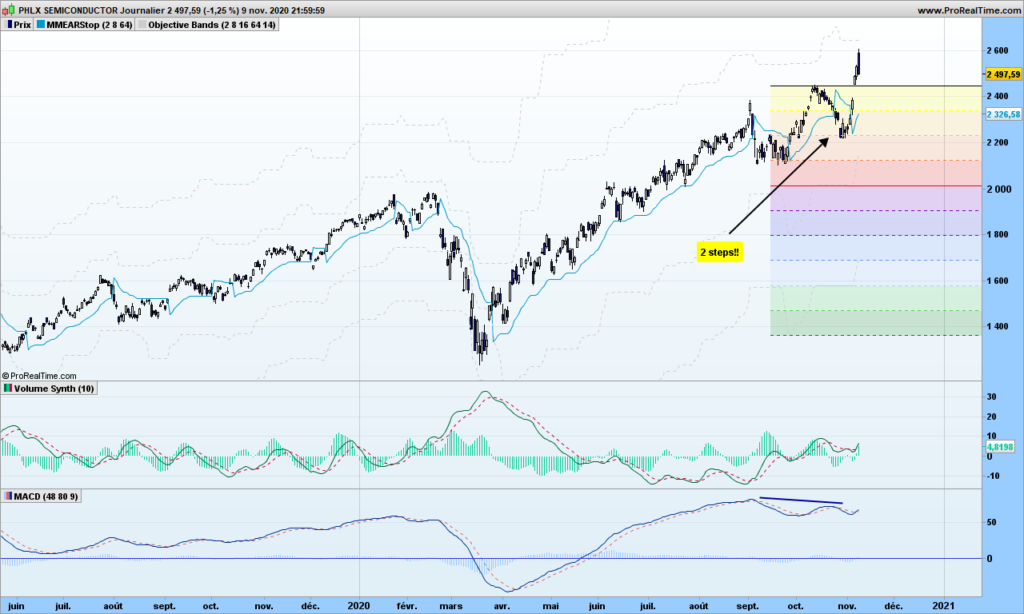 Where are we going next? I need to show the steps in the opposite direction!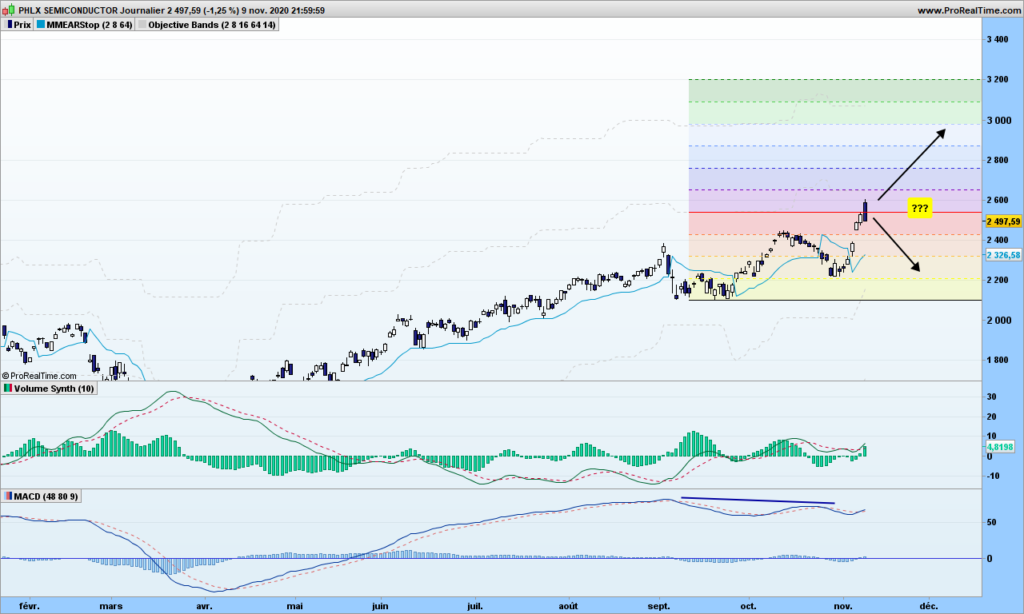 The first objective has been reached already and attempt to go beyond has failed yesterday. Short term traders may short this situation but the long term is up so you may want to stay on board for now, going to 3000. 5G should push in this direction!
Same situation for other word indexes, no additional comments.
Bitcoin has reached and gone beyond initial objective, hope you are part of the trip! (See other comments on previous post)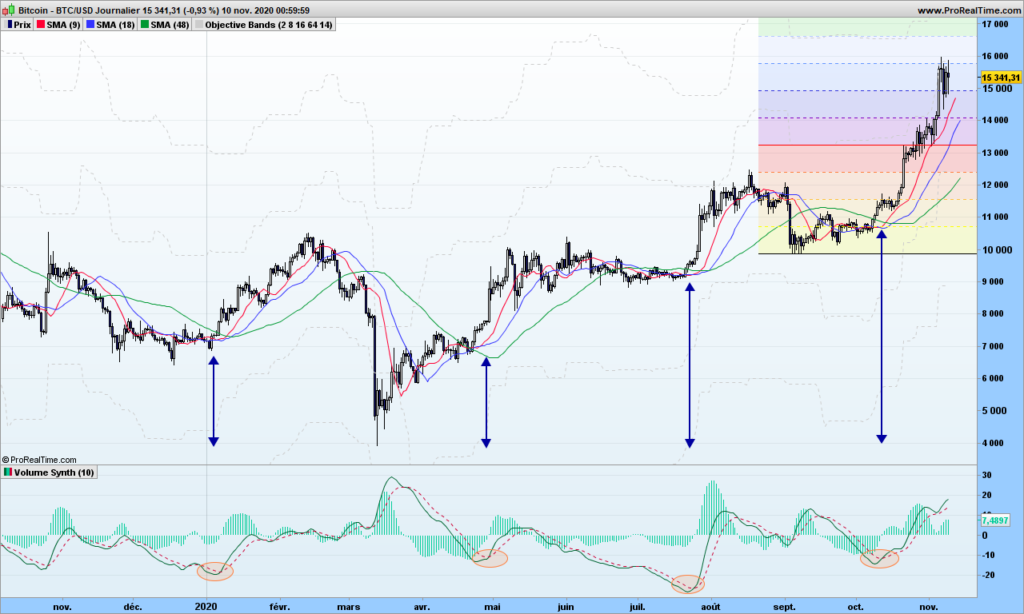 That's it for today. Until next time, trade safely!