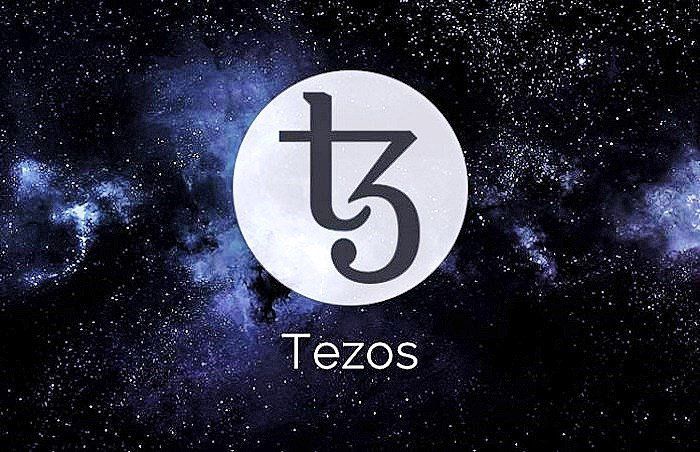 I possibly mentioned Tezos earlier. Maybe I had not drawn the action and reaction lines. As can be seen from graph below, the trend is still up, Tezos has been taking some leisure time around the reaction line and seems to be going up again. You can draw triangles if you wish, but note there is no special scientific theory backing up such figures!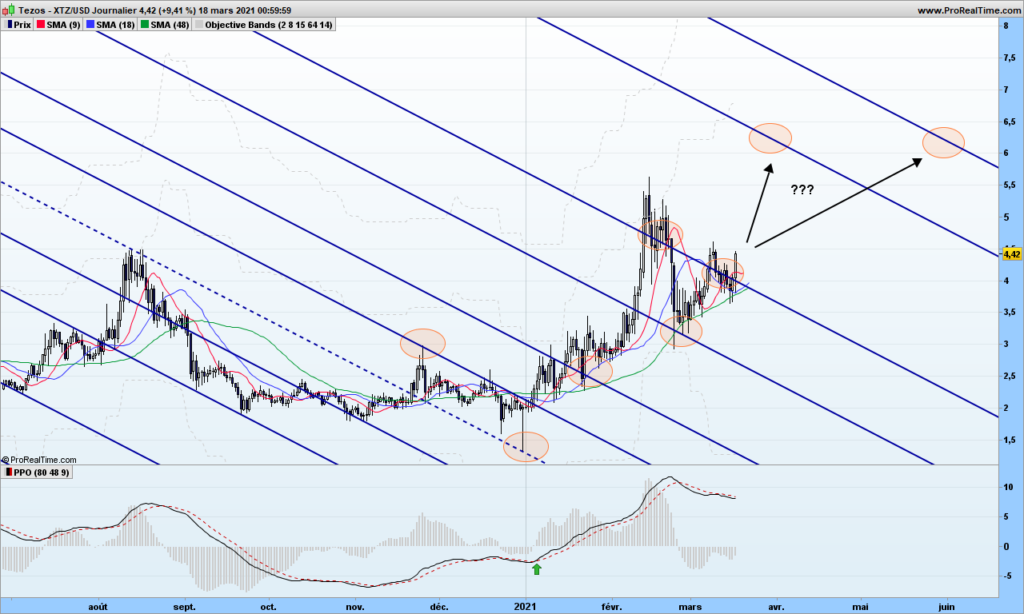 On the downtrend from 5$ to 3$, of course volume was big, it has decreased a lot but stays at high level. This is why we want to stay with the major trend which is up! Divergence between MACD and its histogram also points to same conclusion. The next reaction line is quite far away, objective could be reached by end of March if we are lucky and market is strong enough!
How do I play it?
I already have a position that I bought at 2$ (green arrow) and I halved it at 5$ (objective was 4.57$). New objective is 6.23$, 40% on top of current price with a stop at 3.70$. So I am buying half a position to restore one full line, half a line invested for as long as long term trend is up, the over half is trading to increase profits. The stop applies only to half my position.
That's it. This is no recommendation of course. Until next time, trade safely.