Sorry it has been a while since last post, I have been busy with the Cozy Dragon Research team about their discoveries. Digging in the data, and starting from the fact that Gaussian distribution is a scam for stock market data, many doors keep opening in the way we analyze this data. Exponential distributions are key of course, but even then as we focus on longer time analysis, we find that data is spread is in many populations, themselves are within an exponential distribution! There is therefore a fractal statistical Laplace structure. We can identify clearly what some call the smart money, then the money of everybody, and it all reflects the opinion diversity…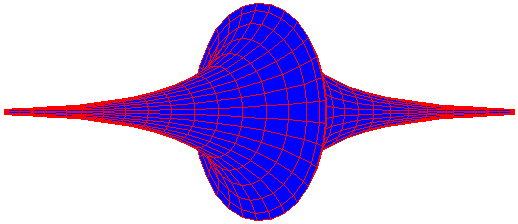 Let's stop on that and come back to real market, where our goal is of course to make as much money as possible!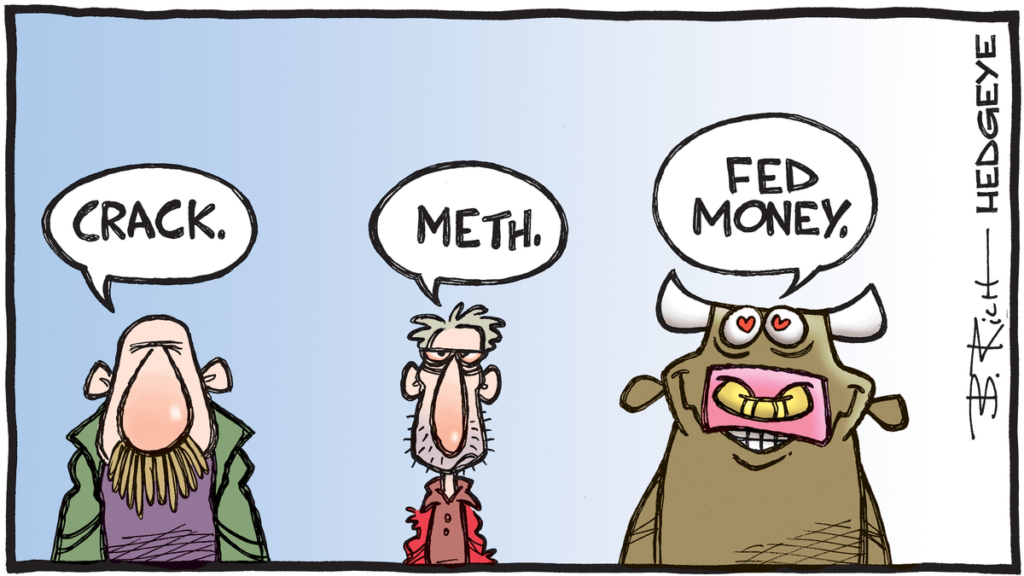 Unlike those waiting for Fed money, we want to profit from market meanders. The proximity of US elections, and Trump having caught COVID-19, and … Nothing gives us better indication that mathematics.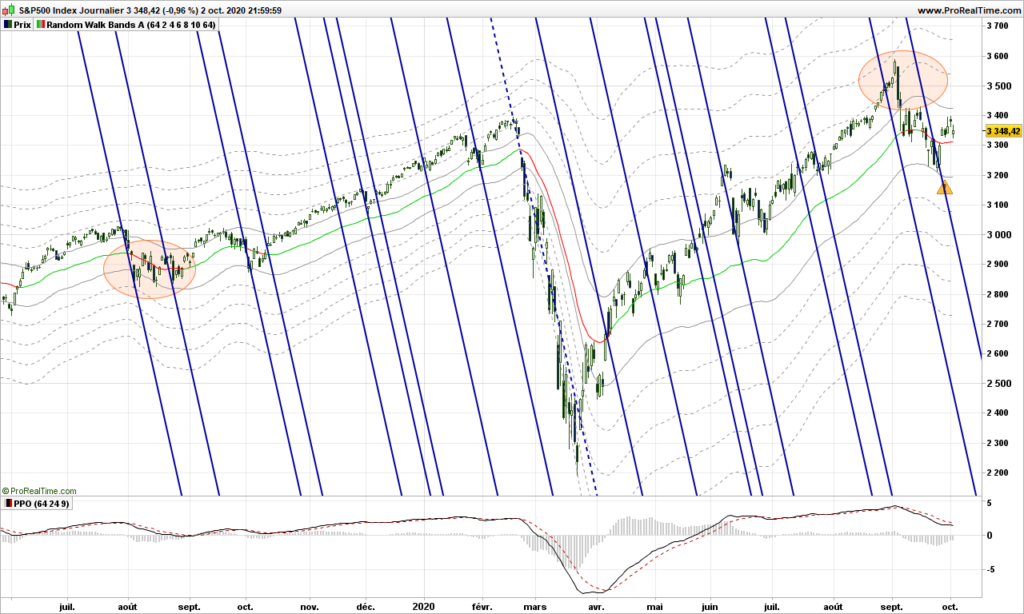 We left S&P500 between the last 2 reactions lines, and I told you it was mirroring the end of summer 2019. The move was much more violent this time but as you can see it ended exactly at next reaction line. The weather should be more quiet from now. The trend is of course still very bullish.
Nasdaq is same configuration. Those would wanted a strong correction will need to wait some more!
Our friend Tesla is blocked by a reaction line but bulls are still pushing to go through.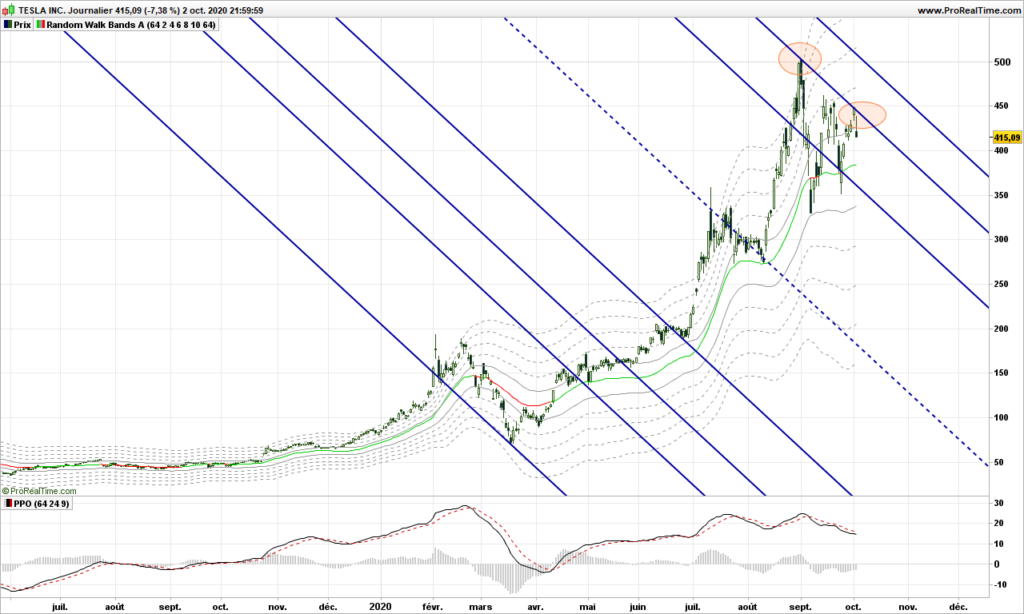 We can not anticipate of course what the many investors have in mind. Maybe Trump will recover from the virus and win in a landslide, in which case, the bull market will continue and take a deep breath after November. Maybe Biden makes it to the White House and many will go short on the market. A down wave is surely to be expected, but the exact timing it is starting is the biggest question. Not just now…
That's it! Until next time, trade safely.