Dear readers, passers-by and friends,
We are middle of the summer and your goal is to get rest, enjoy the sunshine, get enough sleep and stop worrying about nothing.
I got very genuine comments over the last months, most positive, and overall very motivating. Now I see many comments copy / pasted while changing one word by an other, but since I have elephant memory, I remember every comment written previously. Please take a little time to think before writing! I also enjoyed the worst comments a blog can get "you text is so full of misspelling that it is not readable, I am very disappointed" (sic, I had to fix the spelling): you are excluded, man, do not come back!
Let's get back to market summer conditions. S&P500 is about to reach the 2 downward sloping reaction lines. Will it go through unhurt? We will know in coming days. I have moved my stop up to 3050.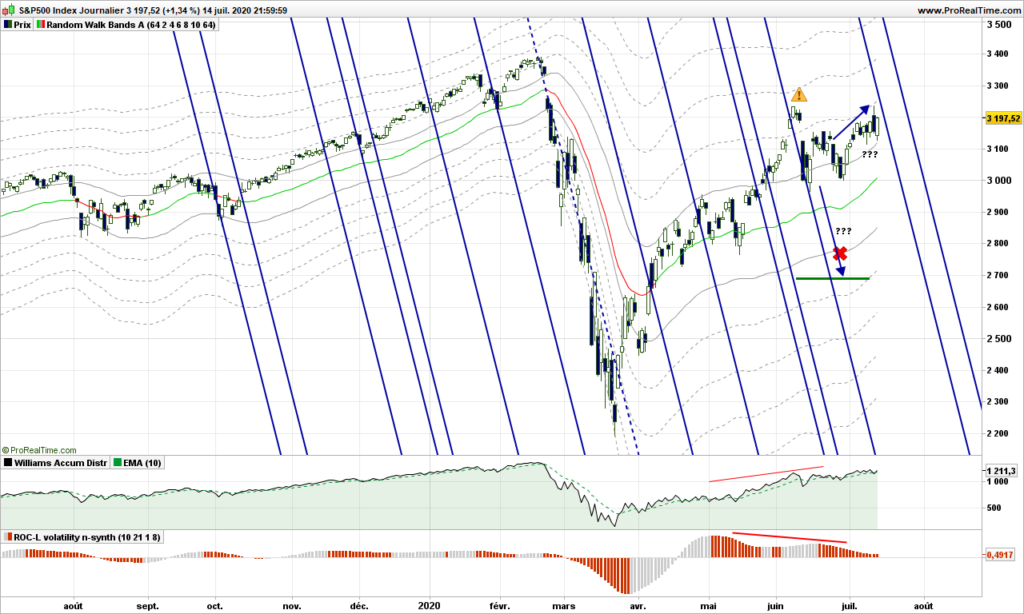 Bitcoin is also lazily resting on the random path. I am an unconvinced bear, eying at the bottom indicator to come back up the zero line. Wait and see!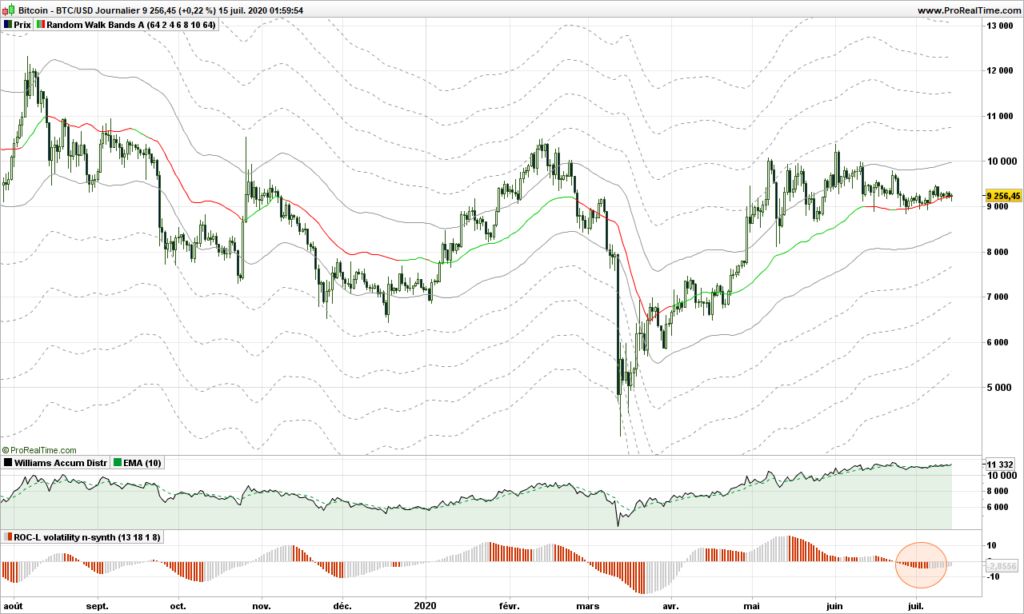 Gold (or even better Silver) is the place to be for now (outside stocks). No cloud in the horizon, for a golden suntan! A stop at 1750$ seems a good idea to me!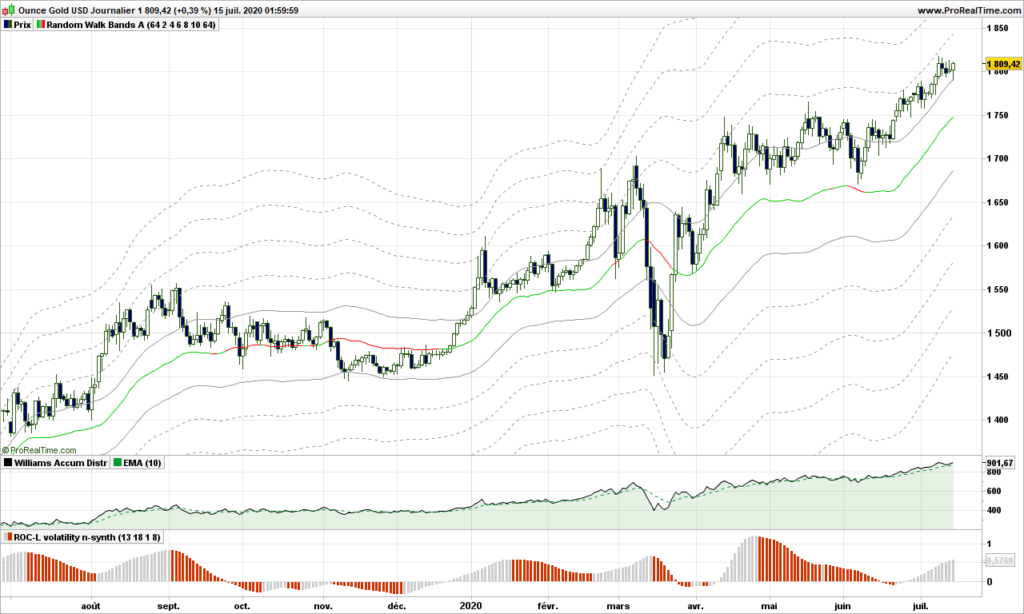 That's it. Until next time, trade safely!