Tesla may have gone up pushed by a whale and bulls have bought hysterically the stock. But it was stopped… by a reaction line! Just kidding of course, but it is worth noting that the action-reaction theory works whatever market conditions to predict somehow where market hiccups or changes direction!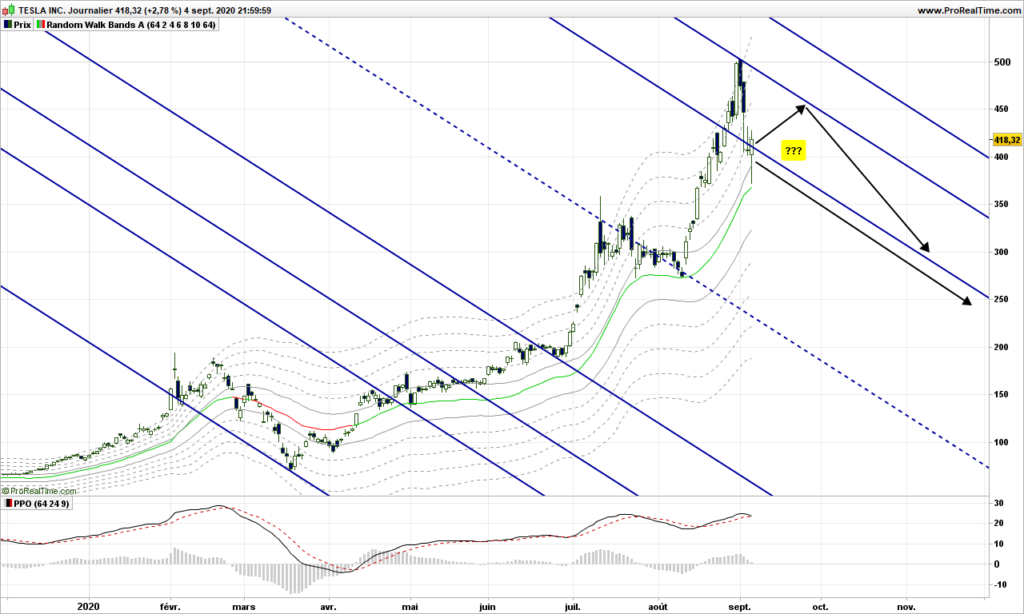 Market fundamentalists estimate the real value of Tesla to be around 240$, meaning it was somehow well priced beginning of July before acceleration. Shorting Tesla is an interesting bet but be careful, trend is for now up and very strong, volatility needs to decrease first so it can go up for a downtrend!
No need to say I am very bullish on Tesla in the long term but they need to produce and sell more! Back to basics!
Ferrari on the opposite did not benefit too much from recent rally, a small 50% gain! Because of small volumes and many gaps, I am working on the 3-days graph! Stocks still bumps on random walk lines and Ferrari was also stopped by a reaction line. Ferrari is a totally different business: you order one now for 100k$+ and you will be delivered in 2022! The correction is likely an opportunity to get extra stocks if you can not afford the car itself (even second hand units can be more expensive than the brand new ones!)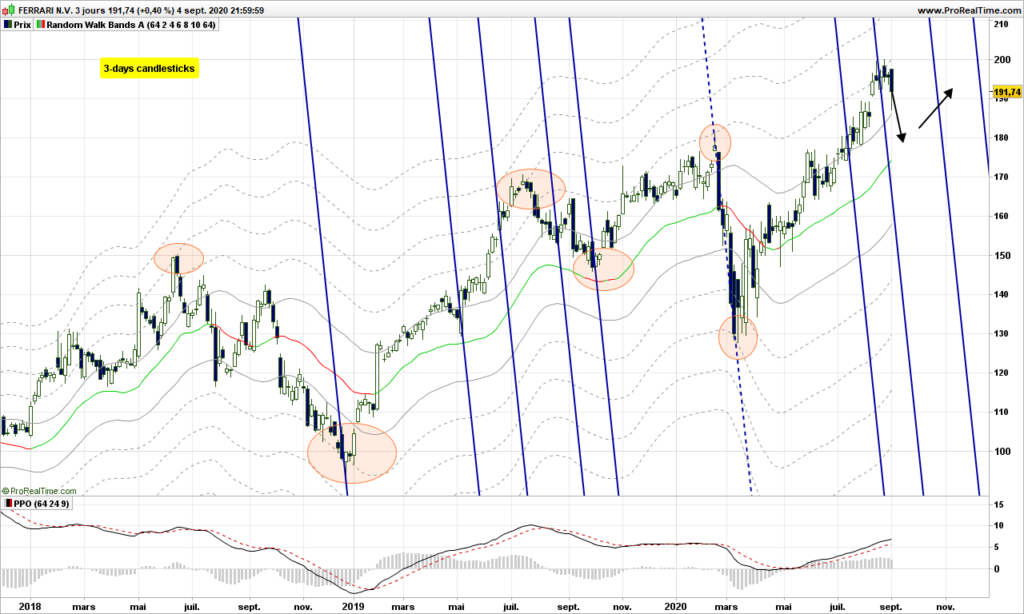 I will follow this idea in coming weeks: short Tesla and get more Ferrari stocks with the gains! Careful! Market needs to be re-assessed with each new data and I may totally change my mind. Market is not ready for now.
That's it. Until next time, trade safely!