Continuing the myth busting series, we have now to challenge the way we are proposed to manage a stock or any securities portfolio.
Why are we supposed to diversify our portfolio? Finance people tell us that market is unpredictable, stocks go up and down and having a balanced portfolio allows to prevent wild swings for your money. Think about it for a moment!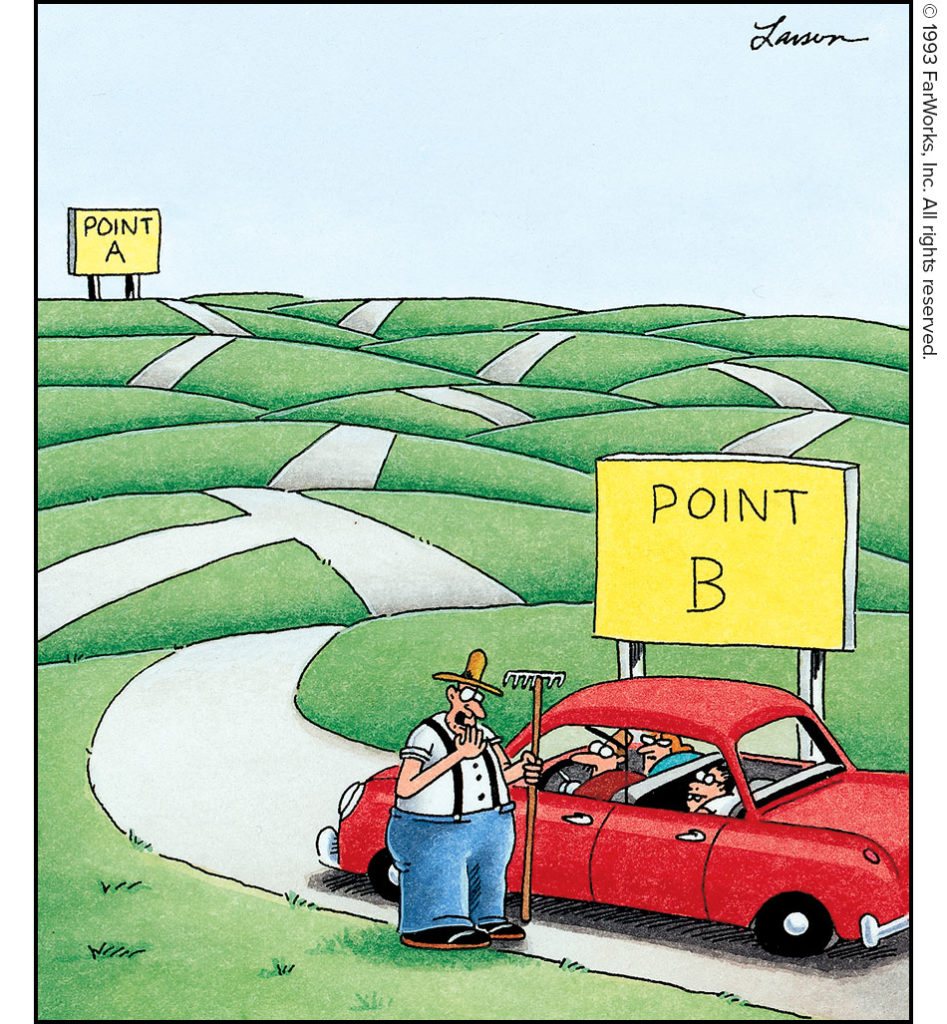 If some stocks go up and some go down, how performant is your portfolio going to be? Very average! A performance close to zero is probably what they expect you to do. Now you have an objective which is making as much money as you can (don' t lie!) while having not too much stress, so let's study the 'one-stock portfolio'!
This strategy is actually a diversification kind of portfolio, but instead of using stocks from different sectors, … we will use time diversification for a single stocks. How does it work? Easy! Consider a stock for which the long term trend is up, for which you know there a sunny future, … Could be some AI, robotics, cannabis(?), …
Let's consider Adobe Systems for the example. Adobe makes multimedia and creativity software products, digital marketing software. Adobe is also known for its Adobe Flash web software ecosystem, Photoshop image editing software, Adobe Illustrator vector graphics editor, Acrobat Reader, the Portable Document Format (PDF), … A long history of innovation and most likely a brilliant future ahead.
First step: Let's look at the monthly chart: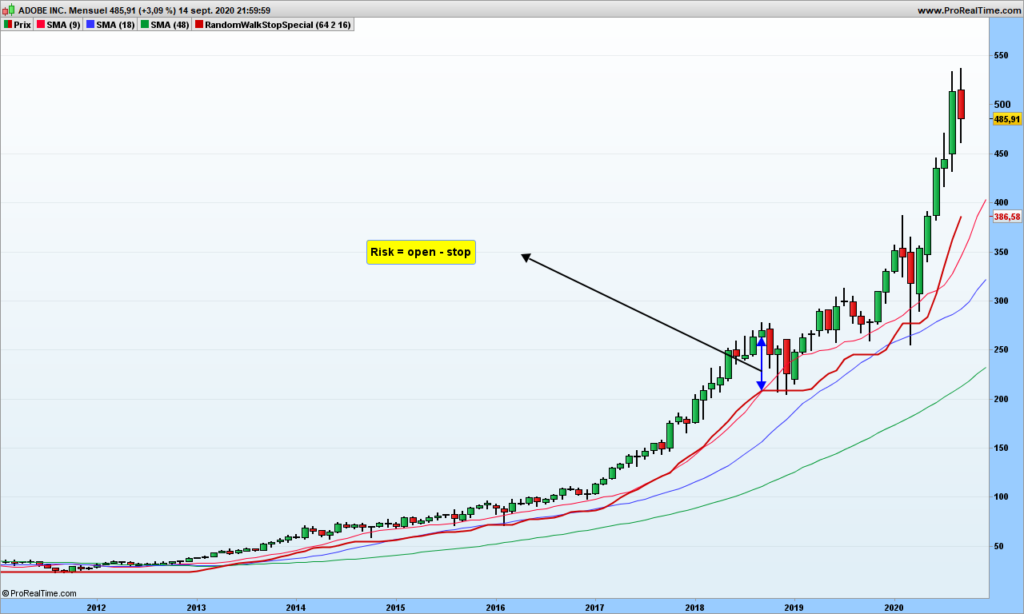 Trend has been up for very long time, I do not advise to invest right now, but you see the idea. Start investing the first day of a month a number of stocks that matches your risk sensibility. See previous blog posts here or here . Beginning of next month, check where market is and how much money you still have at risk. If stop has gone up, voiding your risk, add extra stocks so you still have x$ at risk for the following month. You are accumulating by averaging up!
Second step: we diversify with the weekly chart.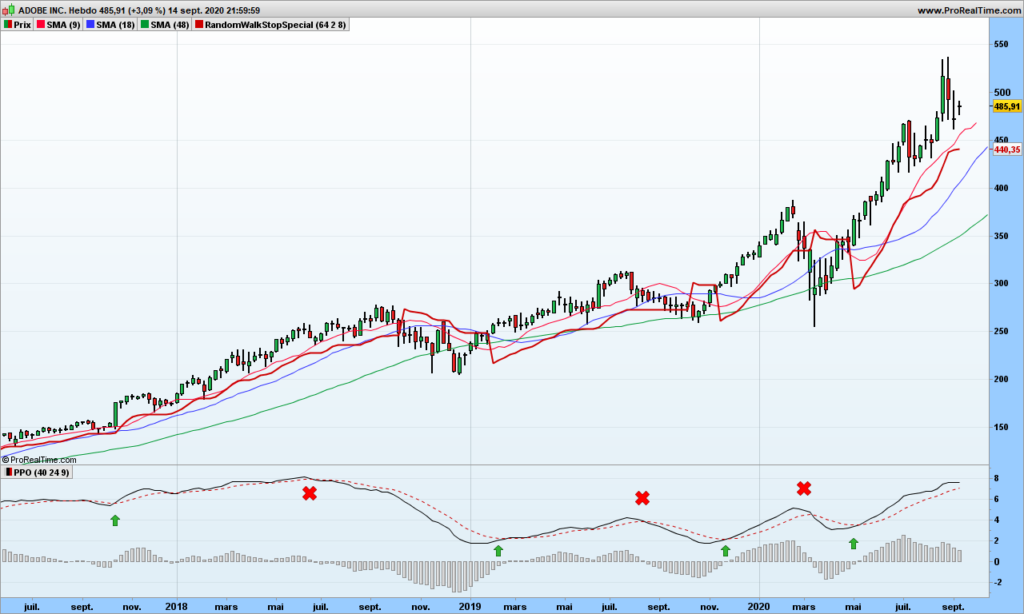 We are closer to trading now. Add additional stocks to your portfolio when your trend indicator (a MACD in our example) confirms the price crossing over the red stop line. Use same criteria for line sizing! Exit those specific line when indicator crosses down its signal (don't wait for the stop!)
Third step: we are going to boost the performance by trading the daily chart. Ideally you want to do that with CALL and PUT options, while considering your risk is 100%, should you misinterpret your chart.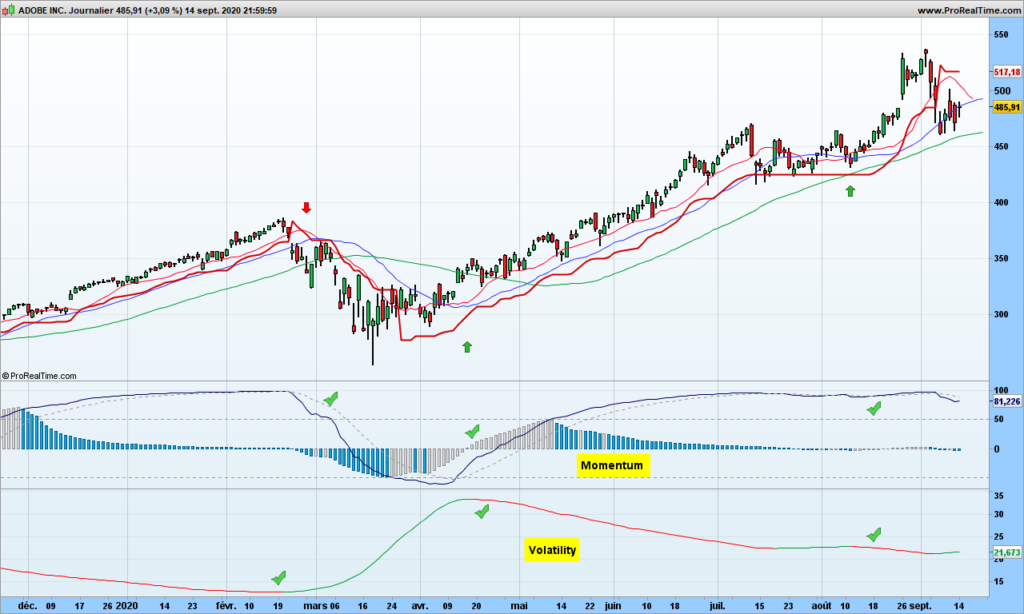 You need to check momentum and volatility before entering your position. You need to master of course option trading, idea is of course to use here rather long term options. Exit when any of the indicator tells you to go out (stop or momentum or volatility). You may also use a stop much closer to the prices. When trading the down side, you are also covering for the down swings of your monthly positions so don't expect huge gains these months, you are therefore also achieving portfolio volatility control via time diversification!
We like very much this strategy. We advise you to test it in details before trying it out for your portfolio. It does not work with all stocks. The dividends collected part of weekly and monthly lines are of course re-invested.
Note we have had this Adobe stock portfolio for real for the last 10 years. The yearly performance has gone to the 3-digits area a few times!
That's it. Until next time, trade safely!